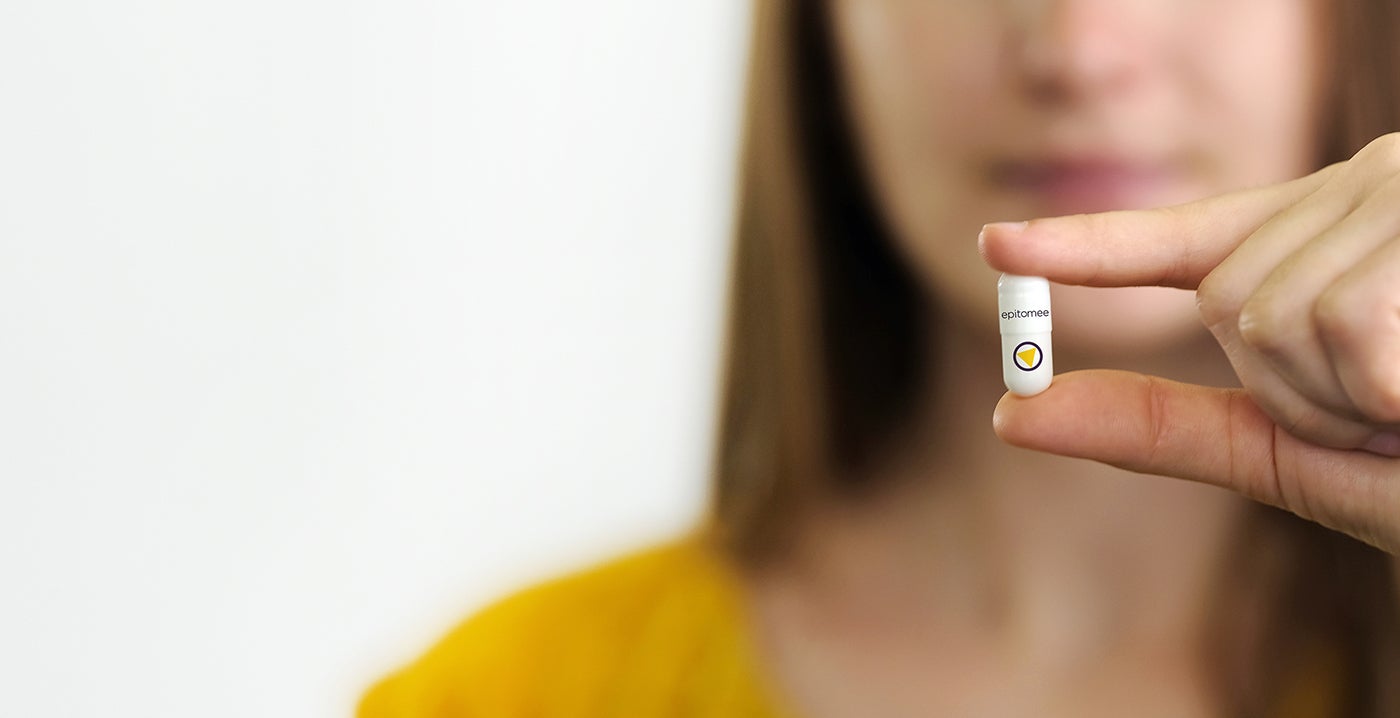 Epitomee and Nestlé Health Science Announced Completion of Patient Enrollment in Epitomee's Weight Loss Capsule Pivotal Study (United States)
(DATE) Epitomee, a biomedical company that develops unique ingestible therapeutic platforms for deployment of targeted therapies along the GI tract, and Nestlé Health Science, announced today that the patient enrollment for the Epitomee pivotal study has been finalized. Study completion and results are expected in the second half of 2023.
The pivotal study, which is conducted at leading medical centers across the United States, is designed to demonstrate that the Epitomee weight loss capsule is safe and effective over 24 weeks' treatment. The design is a randomized, controlled, multi-center study with two coprimary endpoints: to demonstrate superiority versus the control arm and to present the proportion of patients who have lost 5% or more of their baseline body weight. Additional key secondary endpoints are also included in the study.
The Epitomee capsule will be manufactured by Epitomee.  Nestlé Health Science, a global leader in the science of nutrition, has the exclusive rights to commercialize the capsule globally.
Epitomee's weight management product is a shapeshifting polymeric scaffold composed of swellable biopolymers that imitates solid food to achieve a sensation of satiety. Once it reaches the stomach, it expands into a flexible triangle, interacting with the stomach wall and activating key pathways that regulate satiety and food intake. It is then cleared out through normal bowel movements and is not absorbed by the body. The capsule is already CE cleared and after completion of the study, Epitomee will apply for an FDA approval.
"While the weight loss market is fast evolving, sustainable weight management remains a major challenge for patients and consumers." said Dr. Yu Cheng, Global Head of Metabolic Health at Nestlé Health Science. "Completing enrollment of this study brings us closer to creating an effective and convenient solution for people who struggle with their weight. We look forward to continuing our partnership with Epitomee to bring this exciting innovation to healthcare professionals and consumers in the near future."
"We are pleased to announce the completion of patient enrollment in the pivotal study," said Dr. Dan Hashimshony, CEO of Epitomee Medical. "This is a significant milestone for our company and for the patients. The study will provide valuable data on the safety and efficacy of our weight loss capsule. This is another step forward towards the US market."
About Epitomee:
Epitomee Medical is a public company (EPIT- TASE), developing and commercializing ingestible therapeutic devices, aimed to tackle some of today's most prevalent chronic diseases in a safer and more efficacious way.
About Nestlé Health Science
Nestlé Health Science, a leader in the science of nutrition, is a globally managed business unit of Nestlé. We are committed to redefining the management of health, offering an extensive portfolio of science-based consumer health, medical nutrition, pharmaceutical therapies, and vitamin and supplement brands. Our extensive research network provides the foundation for products that empower healthier lives through nutrition. Headquartered in Switzerland, we have more than 12,000 employees around the world, with products available in more than 140 countries.
For more information:
https://epitomeemedical.com/
https://www.nestlehealthscience.com/
Company Contact:
Safi Landskroner VP BD & Marketing
safi@epitomeemedical.com