Products to enhance, maintain and improve health across the spectrum of life.
Seems like you are in United States. Would you like to go to Compleat® United States website?
COMPLEAT®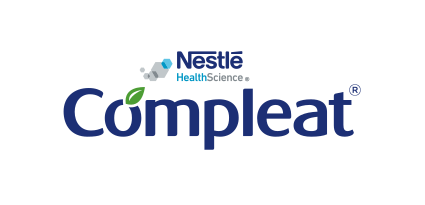 INTRODUCING REAL FOOD INTO TUBE FEEDING AND ORAL NUTRITIONAL SUPPLEMENTS
At Nestle Health Science, we strive to provide children and adults with nutritional solutions adapted to their needs and conditions.
Meeting the nutritional needs of loved ones comes with a lot of emotions and challenges. Carers may be looking for ways to include real food ingredients into their families' tube feeding or oral diets while maintaining a sense of meaning around mealtimes and help them live a better life.
Ensuring patients receive all needed nutrients, preserve gastrointestinal function, and improve their quality of life can be an overwhelming task for their carers. When you think about all these considerations, including real food ingredients into feeds can be demanding, time consuming and may have the additional potential risks of tube blockage or infection for patients.
Compleat®: The new range of nutritionally complete formulas made with real food ingredients to help patients thrive1,4
A nutritionally complete and safe solution

Well tolerated in clinical practice

Offering tailored options for patient and carer preference

Predictable nutrient and energy content

Balancing nutritional needs and caregivers' aspirations for real food ingredients

As a sole source of nutrition for full formulae users

As a base for blenderised feedings for partial formulae users
Samela, K., et al., Transition to a Tube Feeding Formula With Real Food Ingredients in Pediatric Patients W ith Intestinal Failure. Nutr Cl Pract, 2017. 32(2): p. 277-281.
Thornton-Wood C and Saduera S. Tolerance and Acceptability of a New Paediatric Enteral Tube Feeding Formula Containing Ingredients Derived From Food: A Multicentre Trial In The United Kingdom. J Neonatol Clin Pediatr 2020, 7: 050.
Siddiqui A, et al., Benefit of Including Food- Derived Ingredients in Enteral Nutrition Formulas: Practical Experience from Clinical Cases. J Neonatol Clin Pediatr 2021, 8: 066
Minor Get al., Meeting the Nutritional Needs of the Enterally-Fed Child with Neurological Impairment. J Clin Nutr Diet. 2020, 6(4:3)
Visit COMPLEAT® website(s)