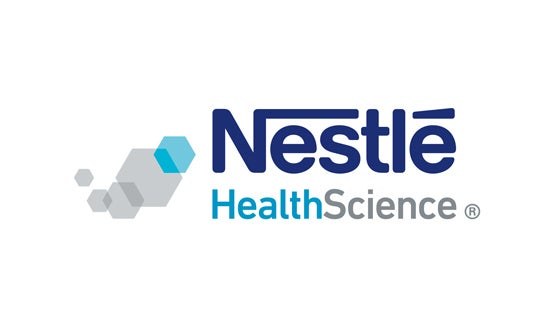 Nestlé Health Science and Valbiotis enter into an agreement to develop and commercialize TOTUM-63, a plant-derived active substance with clinically demonstrated metabolic health benefits
Lausanne 5 February 2020: Nestlé Health Science and Valbiotis (FR0013254851 – ALVAL / PEA/SME eligible), a research and development company committed to scientific innovation for preventing and combating metabolic diseases, have entered into a strategic partnership for the development and commercialization of an innovative and patented product to reduce the risk of developing Type 2 Diabetes. TOTUM-63 is a combination of 5 plant extracts specifically designed to reduce the risk of developing Type 2 Diabetes on prediabetic subjects.
Hans-Juergen Woerle, Chief Science & Medical Officer of Nestlé Health Science, said, "The research and development that Valbiotis is doing is very promising. We look forward to working together to realize the commercialization of TOTUM-63, an innovative approach to reducing the risk of Type 2 Diabetes."
Sébastien Peltier, CEO of Valbiotis commented, "Nestlé Health Science is an ideal strategic partner for Valbiotis. Its global reach, strategic intent to develop science-based nutritional health solutions and focus on fighting metabolic disorders like diabetes will be instrumental to TOTUM-63's worldwide commercialization success. We are excited about the opportunity that this deal brings to Valbiotis and to the many millions of people around the world at risk of becoming Type 2 diabetics. This transformational deal arrives just five years after the creation of Valbiotis and is a recognition of the hard work, commitment and vision of our team."
Under the terms of the agreement, Valbiotis grants Nestlé Health Science exclusive and global commercial rights to use TOTUM-63 in the prediabetes and Type 2 Diabetes market. The partnership will support Valbiotis' work in a number of ways, including funding the latest clinical development phase until health claims are obtained by regulatory authorities in the United States and Europe.
0 – 0 – 0 – 0 – 0 – 0 – 0 – 0 -
Valbiotis is a Research & Development company committed to scientific innovation for preventing and combating metabolic diseases in response to unmet medical needs. Valbiotis has adopted an innovative approach, aiming to revolutionize healthcare by developing a new class of nutritional health solutions designed to reduce the risk of major metabolic diseases, based on a multi-target approach and made possible by the use of plant-based ingredients.Valbiotis was founded in La Rochelle in early 2014 and has formed numerous partnerships with top academic centers. The Company has established three sites in France – Périgny, La Rochelle (17) and Riom (63).Valbiotis is a member of the "BPI Excellence" network and received the "Innovative Company" status accorded by BPI France. Valbiotis has also been awarded "Young Innovative Company" status and has received major financial support from the European Union for its research programs by obtaining support from the European Regional Development Fund (ERDF). Valbiotis is a PEA-SME eligible company.
Nestlé Health Science (NHSc), a wholly-owned subsidiary of Nestlé, is a globally recognized leader in the field of nutritional science. At NHSc we are committed to empowering healthier lives through nutrition for consumers, patients and their healthcare partners. We offer an extensive consumer health portfolio of industry-leading medical nutrition, consumer and VMS brands that are science-based solutions covering all facets of health from prevention, to maintenance, all the way through to treatment. Headquartered in Switzerland, NHSc employs over 5'000 people around the world, who are committed to making a difference in people's lives, for a healthier today and tomorrow.