TYR sphere® | Glycomacropeptide (GMP)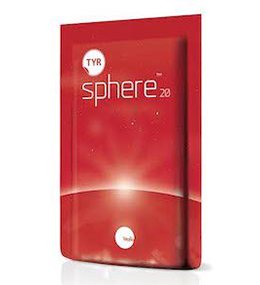 TYR sphere® | Glycomacropeptide (GMP)
A powdered protein substitute for the dietary management of Tyrosinaemia. TYR sphere is Vitaflo's first glycomacropeptide (GMP) based protein substitute for Tyrosinaemia and is suitable from 3 years of age. TYR sphere20 has a GMP-dominant protein source supplemented with amino acids, bringing patients the potential benefits of GMP without any compromise in nutritional profile. TYR sphere can easily be made to an individual's preferred volume.
Download the TYR sphere datacard
TYR sphere is a food for special medical purposes and must be used under medical supervision.
---
Our product range for TYR
Inborn Errors of Metabolism

The content you are trying to access is intended for Healthcare Professionals only.