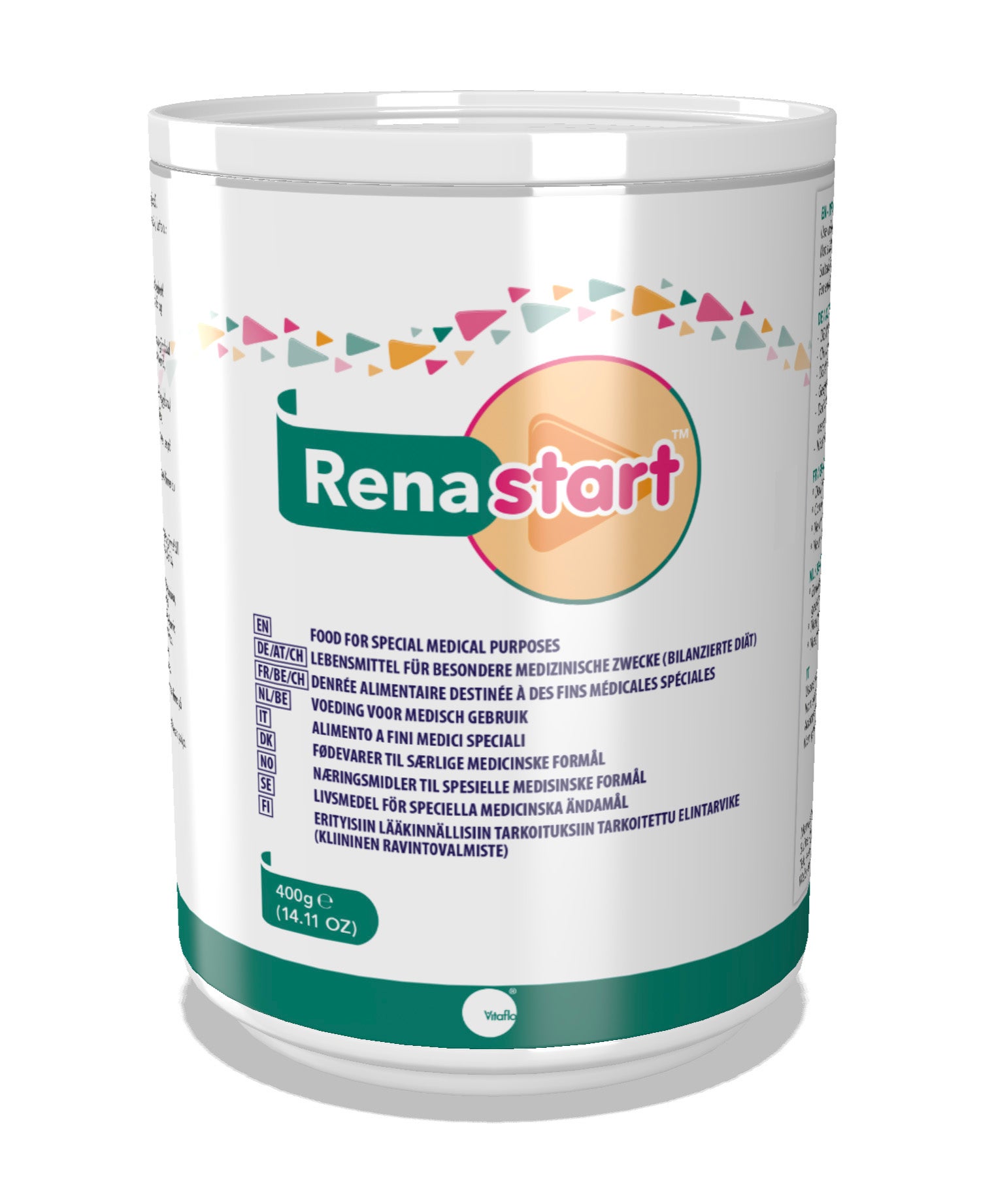 Renastart™
Renastart™ is a high energy, powdered formula with low levels of protein, potassium, phosphorus, calcium, chloride and vitamin A, containing whey protein, amino acids, carbohydrate, fat, vitamins, minerals, trace elements, arachidonic acid (ARA) and docosahexaenoic acid (DHA).

Renastart is a food for special medical purposes and must be used under strict medical supervision.
Regular monitoring of nutritional status and electrolyte levels is required.
Not suitable for use as a sole source of nutrition.

Download the Renastart formulation datacard
Find out how to order our products in the UK
---

The content you are trying to access is intended for Healthcare Professionals only.


Are you a healthcare professional?