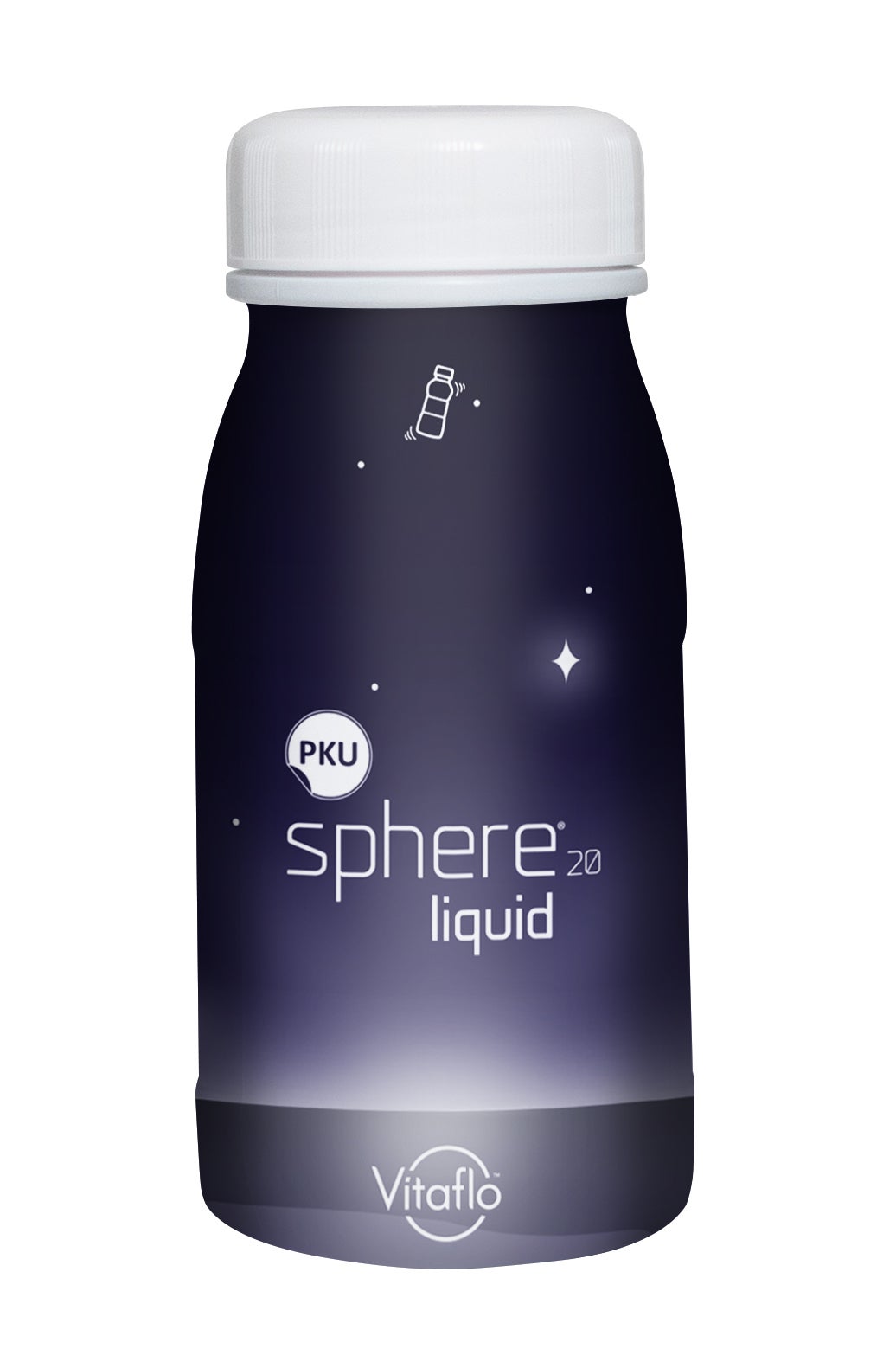 PKU sphere®20 liquid
PKU sphere®20 liquid is a vanilla flavoured, ready to drink, low phenylalanine protein substitute containing a blend of casein glycomacropeptide (GMP) isolate, essential and non-essential amino acids, carbohydrate, fat, vitamins, minerals and Docosahexaenoic acid (DHA).
Download the PKU sphere®20 liquid datacard
PKU sphere®20 liquid is a food for special medical purposes and must be used under medical supervision from 3 years of age.
---
Our product range for PKU
Inborn Errors of Metabolism

The content you are trying to access is intended for Healthcare Professionals only.


Are you a healthcare professional?