PKU start™ | For the dietary management of Phenylketonuria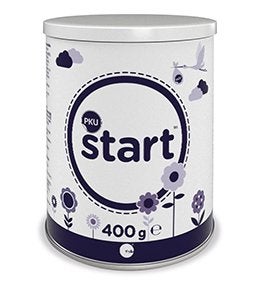 PKU start™ | For the dietary management of Phenylketonuria
PKU start is an amino acid based powdered phenylalanine free* formula containing other essential and non‐essential amino acids, carbohydrate, fat, vitamins, minerals, trace elements, arachidonic acid (ARA) and docosahexanoic acid (DHA). PKU start is suitable for the dietary management of Phenylketonuria from birth.
PKU start is a food for special medical purposes and must be used under medical supervision. It is not suitable for use as a sole source of nutrition. Use in conjunction with breast milk or infant formula as advised by a healthcare professional.
*No added phenylalanine. Phenylalanine may be present in trace amounts from other ingredients
(<10mg/100g;<1.5mg/100ml reconstituted product)
Download the PKU start datacard
---
---
Our product range for PKU
Inborn Errors of Metabolism

The content you are trying to access is intended for Healthcare Professionals only.


Are you a healthcare professional?