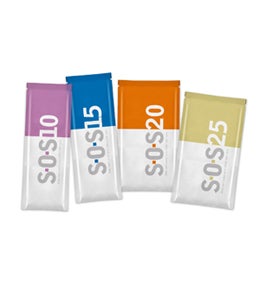 S.O.S
A range of powdered carbohydrate drink mixes for use as an emergency regimen in the dietary management of inborn errors of metabolism. Each dose‐related sachet is made up to a final volume of 200ml to provide age‐specific carbohydrate concentrations. S.O.S is suitable from birth.
S.O.S is a food for special medical purposes and must be used under medical supervision.
Download the S.O.S datacard
---
Inborn Errors of Metabolism

The content you are trying to access is intended for Healthcare Professionals only.


Are you a healthcare professional?