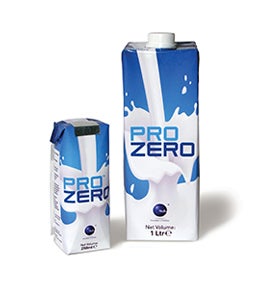 ProZero™
A protein free alternative to milk for use in the dietary management of children from 6 months of age and adults on protein restricted diets. ProZero can be used on its own or easily incorporated into a wide range of sweet and savoury recipes. Available in two pack sizes (250ml and 1L). 
ProZero is a food for special medical purpose and must be used under medical supervision.
Download the ProZero datacard
---
Our Low Protein Food Range
Inborn Errors of Metabolism

The content you are trying to access is intended for Healthcare Professionals only.


Are you a healthcare professional?
The following content is restricted for patients only. You will be redirected.
You are being redirected to our patient section.