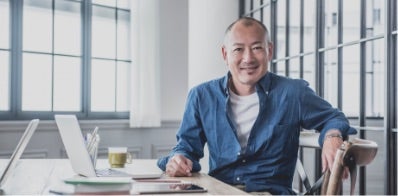 Nestlé Health Science Brazil launches an eHealth startup program
Brazil, October 11, 2019 -- Nestlé Health Science Brazil has launched Nestlé Beyond Food, a contest aiming to develop partnerships with startups in e-health. The program, which is receiving applications until October 25, has been developed in partnership with StartSe and Innoscience and aims to identify and to accelerate business results in partnership with up to three Brazilian startups between 2019 and 2020.

Nestlé Health Science Brazil has been increasing their investments in innovation and Brazil has been one of the leading markets. "We are always looking to accelerate," said Monica Meale, Head of Nestlé Health Science-LATAM. "Brazil is the first country in which Nestlé Health Science is running a business acceleration program to identify startups that have the kinds of skills we need to address the future of nutritional health."
Nestlé Beyond Food brings together challenges and opportunities in four major areas:
Business Execution
This category focuses on solutions that may increase the sales conversion in e-commerce, optimize distribution management or improve logistics efficiency. The program is also looking for startups that focus on pricing tracking, especially to identify prices increases or decreases in response to competitors' price adjustments.
Outpatients
In this area, the goal is to find robotics solutions to support outpatients' caregivers and families during their treatment journey, when it comes to nutrition. Startups may present IoT solutions, for example, that can help to track the improvement of patients' nutritional conditions, including the detection of malnutrition risk, if it already exists. Food Recognition is another technology in this category, as it may help to identify nutritional information about the food consumed by patients.
Products
We are looking at innovative ideas around offer nutritional solutions for the aging population and for the bowel function, particularly with products in different flavors or consistencies.  Product personalization is also a focus, as is 3D or 4D food printing technologies, and other nutritional solutions such as innovations focused on Health Aging and Gut Health.
e-Health
Finally, startups can also present eHealth technologies to enable clinical pre-diagnostics focusing on prevention, nutritional assessment or clinical condition to patients. Solutions such as biometrics, which use wearables and gadgets or even augmented, virtual or mixed reality, can be used as educational purposes engaging the patient in their nutritional treatment. On-demand laboratory testing solutions - such as DNA, Vitamin D and Glucose – are sought to identify consumer needs.
Applications
The deadline for Brazilian startups to apply for Nestlé Beyond Food is October 25th. In a first step, the program will select up to 15 companies to come to Nestlé headquarters in Sao Paulo, Brazil. There they will have a meeting with senior company executives. From this, five startups will be chosen to perform at a pitch day in December, when Nestlé Health Science will choose up to three winning startups, which will receive a financial sponsor to co-create solutions that best meet the needs of consumers, customers and internal areas of the company. To learn more, visit our website.
Press information
FSB – PR agency
nestle@fsb.com.br
Denise Teixeira – +55 11 9.9198--3790
Nestlé Brasil Press Relations
Claudia Galli – claudia.galli@br.nestle.com
Nanna Pretto – nanna.pretto@br.nestle.com
Anahi Guedes – anahi.guedes@br.nestle.com