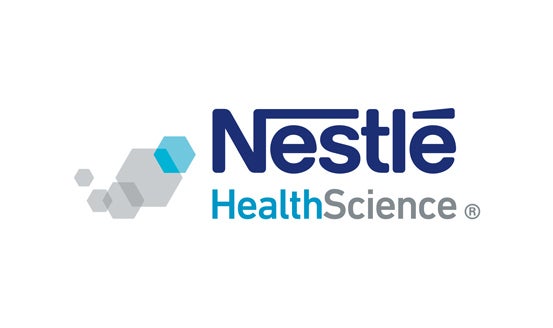 Pronutria Biosciences Relaunches as Axcella Health
Company Unveils Clinical Programs Across Three Disease Categories
CAMBRIDGE, Mass., June 7, 2016 – Pronutria Biosciences today announced that it has changed its corporate name to Axcella Health to better reflect its mission of harnessing amino acids for cell health through a systems pharmacology approach. The company uses oral protein biologics to precisely deliver disease-specific amino acid profiles that have systems-wide effects, which restore cell homeostasis and address underlying disease conditions.
After five years of platform investment, the company is relaunching with a comprehensive portfolio:
Three clinical-stage candidates and positive data from eight completed clinical studies;
Statistically significant impact on physiologic markers of muscle, metabolic and neurological health demonstrated in clinical studies;
More than 2,000 diseases identified where amino acid imbalance plays an important role;
A compound library of over one billion molecules matched with proprietary algorithms and assays to select product leads;
More than 800 individual proteins expressed;
More than 100 patents filed with granted composition of matter and method of use claims;
Nutritional health products in development through Axcella's wholly owned subsidiary, Acora Nutrition; and
$112 million in capital raised from leading investors and innovators.
"The introduction of Axcella represents an exciting new phase, reflecting our transition from comprehensive platform development to a multi-disease, clinical-stage company while creating a new therapeutic modality for patients," said Robert Connelly, President and Chief Executive Officer of Axcella. "We are able to move from concept to clinical studies in under a year and are rapidly expanding our pipeline of therapeutic and nutritional health products."
About Axcella Health
Axcella Health is pioneering revolutionary new medicines with a focus on amino acid homeostasis. The company has discovered more than 2,000 diseases with amino acid imbalances and developed a systems pharmacology approach to restore health at the cellular level. Axcella's proprietary platform is clinically validated across several indication areas, with clinical-stage candidates in muscle, neurodegenerative and liver conditions. Axcella is led by a team with a strong track record of leaving a lasting impact on the therapeutic landscape through the development of novel products. The company was founded by VentureLabs, the Innovation Foundry at Flagship Ventures, and has received additional funding from Fidelity Research & Management Group, Gurnet Point Capital and Nestlé Health Science. Axcella is based in Cambridge, Mass. For more information, visit
www.axcellahealth.com
.