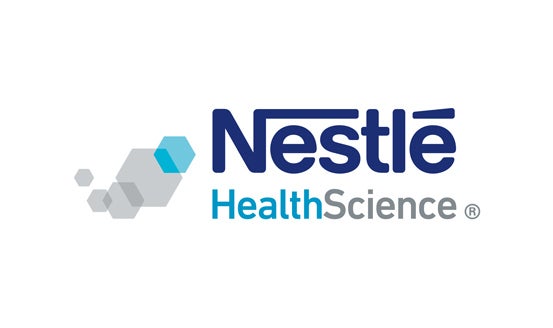 Nestlé Health Science invests in Aimmune Therapeutics, creating a strategic collaboration to develop desensitization therapies across multiple food allergies
• Strategic Collaboration underscores Nestlé Health Science's commitment to innovation in the management of food allergies and building a broad portfolio of solutions addressing the medical need of patients
• Aimmune is developing treatments for life-threatening food allergies; lead product AR101 is in Phase III for peanut allergy with US FDA Breakthrough Therapy Designation
Epalinges, Switzerland, 4 November 2016 – Nestlé Health Science announced today that it will make an equity investment of USD 145 million in US-based Aimmune Therapeutics (Nasdaq:AIMT), which corresponds to a 15% stake after completion of the transaction. The parties also entered into a strategic collaboration to accelerate the development of innovative oral immunotherapy biologics designed to desensitize people with food allergies and protect them from the consequences of accidental exposure.
Up to 250 million people globally are estimated to suffer from food allergies, between 5-8% of children and 1-2% of adults.1 Amongst the top eight food allergies, peanut allergy – generally a lifelong condition - is estimated to impact 6 million people in the US and in Europe2 or between 0.6 and 1.3% of the population in the US.3
Aimmune's Characterized Oral Desensitization ImmunoTherapy (CODIT™) approach to treating life-threatening food allergies is based on extensive independent scientific research demonstrating that most patients with food allergies can become desensitized to the allergens, or proteins, in a particular food through the oral administration of gradually increasing amounts of the allergens. It aims to provide a transformative treatment option that goes beyond the current standard of care of diligent avoidance of food allergens and carrying epinephrine for administration in case of accidental exposure.
Aimmune's lead CODIT product candidate, AR101 for peanut allergy, is a characterized, regulated, oral biological drug product containing the protein profile found in peanuts designed to desensitize patients with peanut allergy. The ongoing Phase III trial, conducted by Aimmune, is expected to deliver results in 4Q2017, which – if positive – may support the filing of marketing authorization in the US and Europe. Per the terms of this collaboration agreement, Aimmune retains the rights to AR101 and all other pipeline assets developed with the CODIT approach.
The investment extends Nestlé Health Science's interests in the food allergy arena. Nestlé Health Science already has an established portfolio of nutritional solutions for pediatric food allergy and intolerances, especially Cow's Milk Protein Allergy (CMPA), as well as a simple, fast and easy-to-use awareness tool – CoMiSS® (Cow's Milk-related Symptom Score) – which enables primary healthcare professionals to earlier recognize and assess symptoms that may be related to CMPA in infants. Earlier this year the company partnered with DBV Technologies on the development of a skin-patch test tool for the improved diagnosis of CMPA.
Greg Behar, CEO of Nestlé Health Science, who will take a seat on the Aimmune Board, stated: "Food allergies have a huge personal impact and are a health economic burden. We are investing and innovating to change the approach to food allergy management with integrated approaches from diagnostics (Dx), to nutrition solutions (Nx) and now biologics (Rx), where Aimmune's proprietary approach has transformational potential in lives of patients and families."
Stephen Dilly, CEO of Aimmune, added, "Nestlé Health Science is an ideal partner that brings a shared vision, global scale and complementary capabilities to this collaboration, making the whole more than the sum of the parts. We are excited to have Nestlé Health Science alongside as we pursue our development plans and seek to realize the full promise of our CODIT approach by addressing the important questions in food allergy around optimizing treatments, achieving sustained unresponsiveness, and exploring the science around tolerance." 
The strategic investment launches a two-year strategic collaboration between Nestlé Health Science and Aimmune, the terms of which enable the parties to engage on Aimmune's current and future oral immunotherapy development programs through a newly established pipeline forum. Nestlé Health Science will provide ongoing scientific, regulatory and commercial expertise and advice to Aimmune through the pipeline forum and in addition has a three-month exclusive right of first negotiation for any development program in the event Aimmune considers licensing or partnering such a program.
About Aimmune Therapeutics and AR101
Aimmune Therapeutics, Inc., is a clinical-stage biopharmaceutical company developing treatments for life-threatening food allergies. The company's Characterized Oral Desensitization ImmunoTherapy (CODIT™) approach is intended to achieve meaningful levels of protection by desensitizing patients with defined, precise amounts of key allergens.  Aimmune's first investigational product using CODIT, AR101 for the treatment of peanut allergy, is a characterized, regulated, oral biological drug product containing the protein profile found in peanuts. AR101 has received the FDA's Breakthrough Therapy Designation for the desensitization of peanut-allergic patients 4-17 years of age and is currently being evaluated in Phase 3 clinical trials in patients ages 4-55. The ongoing Phase 3 trial conducted by Aimmune is expected to deliver results in 4Q 2017, which – if positive – may support the filing of marketing authorization in the US and Europe. For more information, please see visit: www.aimmune.com.
Forward-Looking Statement
This press release contains "forward-looking statements" regarding the development and commercialization of innovative food allergy therapies.  Such forward-looking statements are based on current expectations and involve inherent risks and uncertainties, including factors that could delay, divert or change any of them, and could cause actual outcomes and results to differ materially from current expectations. No forward-looking statement can be guaranteed.
References:
1. http://www.worldallergy.org/UserFiles/file/WorldAllergyWeek2013final.pdf
2. Nwaru (2014); Hourihane (2007); Sicherer (1999); Sicherer (2003); Sicherer (2010)
3. http://www.foodallergy.org/facts-and-stats
- Nestlé Health Science press release