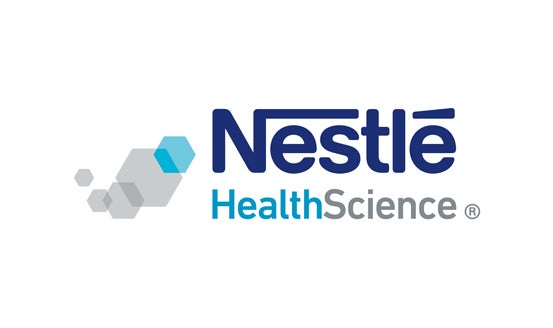 Nestlé Health Science and Codexis create partnership to accelerate enzyme innovation for multiple health conditions
2018 clinical trial for PKU candidate boosts pipeline for Nestlé Health Science's Vitaflo business
Partnership to leverage Codexis' enzyme discovery platform to fuel therapeutic and nutritional innovation
Epalinges, Switzerland, 12 October 2017 – As part of its core strategy to advance the therapeutic role of nutrition, Nestlé Health Science (NHSc) is forming an innovation partnership with Codexis (NASDAQ: CDXS), a pioneer in protein engineering and enzyme optimization. The partnership will leverage and extend the application of Codexis' CodeEvolver® protein engineering platform, creating novel enzymes that will further fuel innovation for NHSc's subsidiary Vitaflo, specializing for inborn errors of metabolism, as well as for NHSc's Consumer Care and Medical Nutrition portfolio.
Under the terms of the partnership, Nestlé Health Science acquires an option for Codexis' lead candidate CDX-6114, an orally delivered enzyme designed to help better manage phenylketonuria (PKU). PKU is an inborn and lifelong metabolic disorder that impacts the ability of patients to process protein properly due to a malfunctioning or deficient enzyme that leads to impairment of neurodevelopment and neurological function. The CDX-6114 enzyme is designed to reduce the damaging build-up in the blood of the amino acid phenylalanine. The clinical development of CDX-6114 is expected to start in 2018 and provides a new dimension to the pipeline of Vitaflo, a leading provider of nutritional 'diets for life' for PKU patients and innovations for other inborn errors of metabolism.
Greg Behar, CEO of Nestlé Health Science, stated: "Enzymes are key to healthy functioning. When enzymes are not present or not working properly there can be an impairment of a wide range of processes critical for human health. The partnership with Codexis strengthens our footprint in the enzyme field, a fast developing part of the nutritional therapy innovation frontier that is changing the way we manage our health."
John Nicols, Codexis President and Chief Executive Officer, added, "The partnership with Nestlé Health Science highlights our ability to partner flexibly with industry leaders to create value with our CodeEvolver® protein engineering platform technology. In this case, to unlock the power of proteins for the development of novel biotherapeutics. We look forward to a long term and very productive relationship with Nestlé Health Science."
Terms of the agreement
Under the terms of the agreement, Nestlé Health Science will make an upfront payment of $ 14 million. Codexis will be eligible to receive clinical development, approval and commercial milestone payments related to CDX-6114 as well as tiered royalties. Codexis will be responsible for the clinical development costs for CDX-6114 up to and including phase 1 in healthy volunteers. Thereafter, Nestlé Health Science will have an option to obtain an exclusive global license to CDX-6114 and will be responsible for all future development and commercialization. Beyond CDX-6114, Nestlé Health Science secures a right of first negotiation over enzyme therapies for inborn errors of amino acid metabolism, which Codexis has in its pipeline or may discover over the next five years.
The partnership also includes a strategic collaboration where Codexis and Nestlé Health Science will leverage the CodeEvolver® platform technology to develop novel enzymes for Nestlé Health Science's established Consumer Care and Medical Nutrition business areas.
About Codexis
Codexis, Inc. is a leading protein engineering company that applies its technology to the development of biocatalysts for commercial manufacture of pharmaceuticals and fine chemicals, as well as the development of enzymes as biotherapeutics and for molecular diagnostics. Codexis' proven technology enables implementation of biocatalytic solutions to meet customer needs for rapid, cost-effective and sustainable manufacturing. For more information, visit http://www.codexis.com.
Forward-Looking Statement
This press release contains "forward-looking statements" regarding the development and commercialization of enzymes for use in various health conditions or disorders. Such forward-looking statements are based on current expectations and involve inherent risks and uncertainties, including factors that could delay, divert or change any of them, and could cause actual outcomes and results to differ materially from current expectations. No forward-looking statement can be guaranteed.