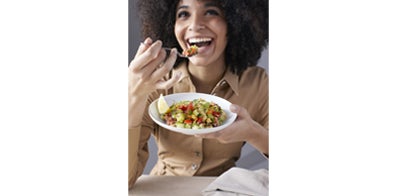 What is the Crohn's Disease Exclusion Diet?
Live Q&A for healthcare practitioners on July 21st at 4pm (CET)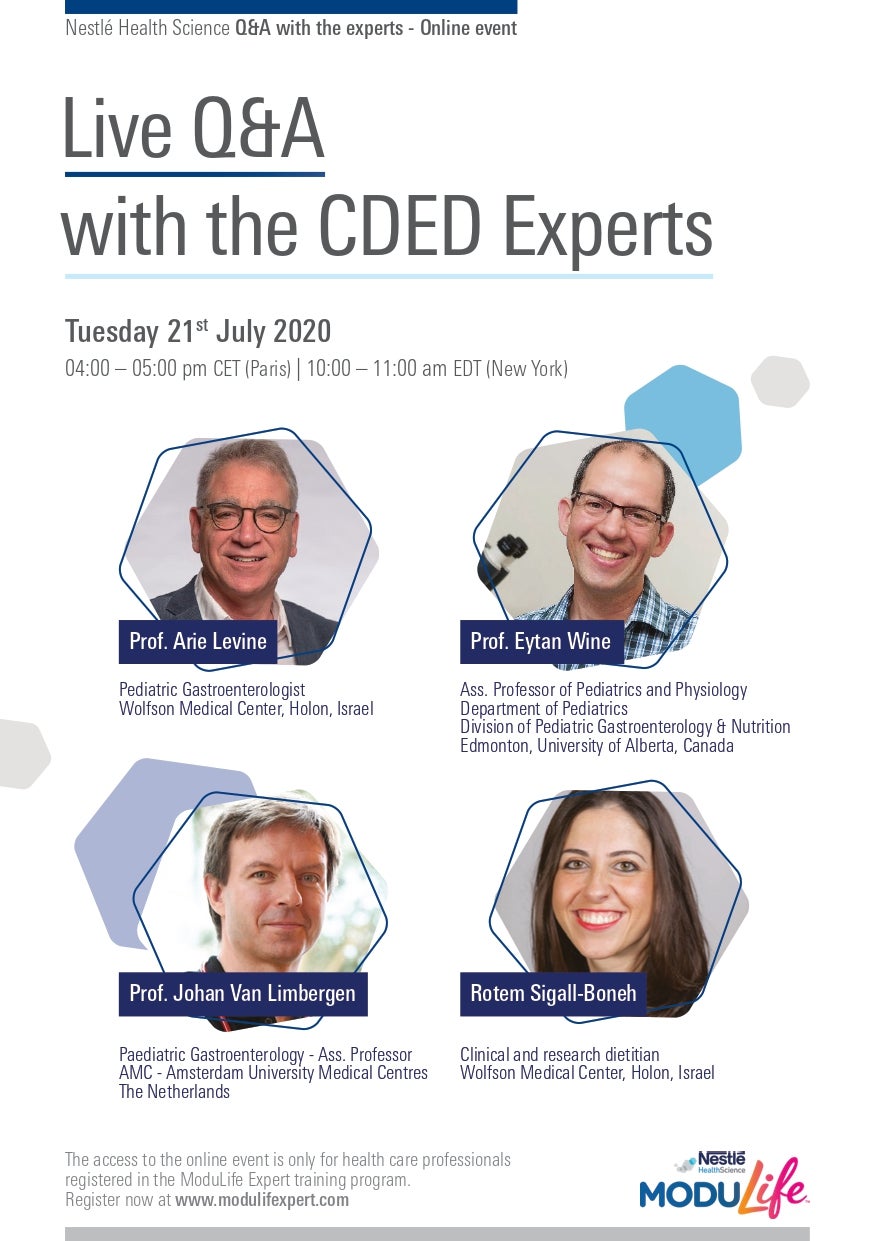 Helping patients with Crohn's disease manage their nutrition can be tricky. Sticking to a diet consisting entirely of enteral nutrition can be difficult, and eating the wrong foods can cause setbacks.
On July 21st, licensed healthcare practitioners are invited to join a panel of experts to find out more about the Crohn's Disease Exclusion Diet (CDED), the only whole-food based dietary approach to the disease, and how combining it with Modulen is an effective way to manage the disease.
A randomized controlled trial found that 80% of patients on dietary therapy with the CDED &Modulen achieved remission from Crohn's disease at week six, versus 73.5% of patients taking exclusive enteral nutrition; at week 12, the results were 70% and 42.5% respectively.
This new science-based dietary approach is a paradigm change for how patients and healthcare providers manage the disease.
Professor Arie Levine, Paediatric Gastroenterologist at Wolfson Medical Center in Israel, who designed the Crohn's Disease Exclusion Diet (CDED) and researched it in partnership with Nestlé Health Science, will lead the panel. He will be joined by Professor Eytan Wine of the University of Alberta, Canada; Professor Johan Van Limbergen of Amsterdam University Medical Centres; and Rotem Sigall-Boneh, a clinical and research dietician at Wolfson Medical Center in Israel.
During the live Q&A with experts, participants will learn more about the CDED, its principles, its design and its use in the dietary management of Crohn's disease patients. Nestlé Health Science is offering this free virtual event to a global audience and is planning further events to reach healthcare practitioners around the world.
To access this free virtual event, healthcare practitioners must first register at www.modulifexpert.com.and will be able to access the live event under webcast.