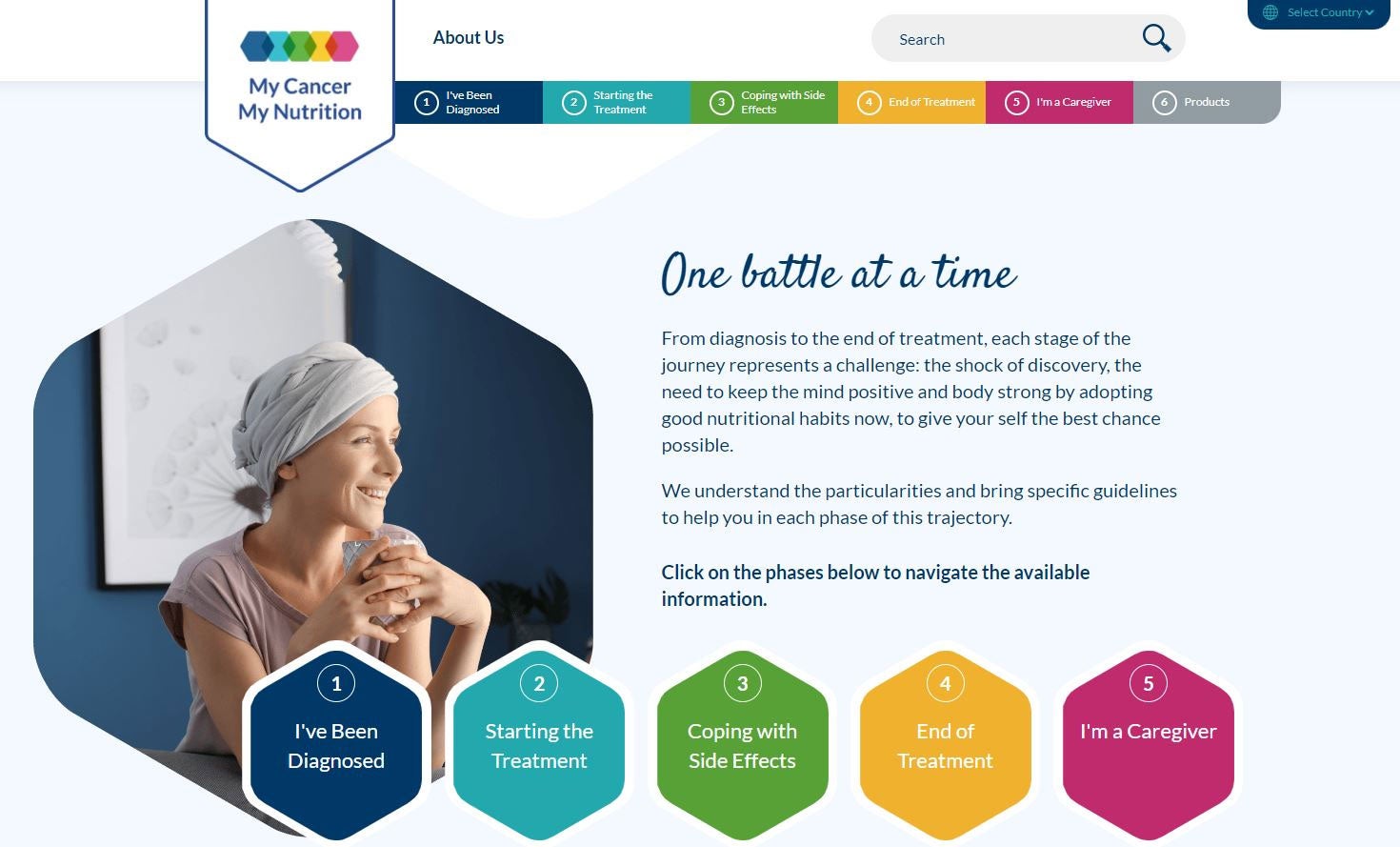 New platform for cancer patient education and support
My Cancer My Nutrition
Going through cancer treatment can be overwhelming, with so much to learn about the disease, medical treatments, side effects and ways to manage it all. Nestlé Health Science has developed a new online platform to help patients, their loved ones and caregivers learn about the topics and seek support.
MyCancerMyNutrition.com was developed with healthcare providers to offer information and support at every phase of the disease, from diagnosis, beginning treatment and ending treatment. Areas covered include coping with side effects, food & nutrition, wellbeing, and routine.
Nutrition is a particularly important element since cancer patients can be at a high risk for malnutrition. In fact, patients with some types of cancer can have an up to 85% risk. The website offers in-depth information as well as quick tips for trying to improve nutritional levels during loss of appetite, nausea, mouth soreness, difficulty chewing or swallowing, changes in taste and more.
MyCancerMyNutrition also provides information for caregivers on their mental wellbeing, as well as how to safely prepare meals for someone with an immune-compromised system and how to cook fresh foods to ensure the highest nutritional levels possible.