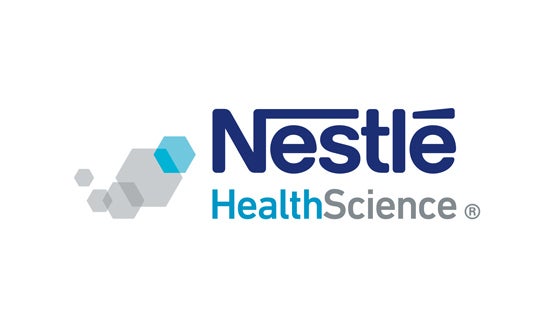 Nestlé Health Science presents new data on human milk oligosaccharides in the management of cow's milk protein allergy
Lausanne, Switzerland, November 12, 2019 -- Nestlé Health Science has presented new evidence that adding two Human Milk Oligosaccharides (HMO) to the whey-based extensively hydrolyzed formula, Althéra®, supports normal growth and is well tolerated by infants with cow's milk protein allergy (CMPA).
The CINNAMON trial assessed if the whey-based EHF, Althéra®, supplemented with two HMO and a reduced protein content of 2.20g/100kcal, supports normal growth and is well tolerated in infants with CMPA, in comparison with Althéra® without HMO and a higher protein content (2.47g/100kcal).
Data presented at the bi-annual Pediatric Allergy & Asthma Meeting (PAAM) in Florence, Italy on October 19 is based on the CINNAMON study, the second trial testing the extensively hydrolyzed formula (EHF), Althéra®, supplemented with the two HMO, 2'fucosyl-lactose (2'FL) and lacto-N-neotetraose (LNnT). This is a specific HMO blend developed by Nestlé. The trial confirming safety and hypoallergenicity was published earlier this year .
HMO are non-digestible carbohydrates which make up the third largest solid component in breast milk, after lactose and lipids. While protective benefits of HMO have been investigated for several decades, the production of breast milk-identical HMO has only recently become technically feasible.
A high protein intake during early and late infancy is associated with rapid weight gain and an increased risk of subsequent overweight and obesity later in life . Nestlé Health Science has therefore lowered the protein content in Althéra. The potential benefits of the lowered protein content include the prevention of excess weight gain and metabolic dysregulation, leading to reduced risk for subsequent overweight, obesity, and related comorbidities.
The primary outcome of the study was met, confirming that there were no significant differences in daily weight gain or other growth parameters between the two groups. The test formula was well tolerated and adverse event rates were similar between groups.
CMPA impacts up to 3% of infants and is associated with digestive, skin, respiratory and other symptoms. CMPA is an immune-mediated disease and therefore infants with CMPA that cannot be breast-fed may benefit from the immune-modulating properties of HMO.
"HMO are critical to the support of an infant's immune system," said Dr. Ralf Heine, pediatric allergist and clinical development lead at Nestlé Health Science. "HMO support the establishment of beneficial bacteria in the gut, where they modulate the immune system. They eliminate some pathogens through a decoy effect, while also strengthening the gut barrier and guiding the maturation of the immune system. Adding HMO to infant formulas has been shown to provide additional health benefitsiii."
Nestlé Health Science is committed to HMO research in infants with CMPA and will launch its specialty formula portfolio for the management of CMPA, Althéra®, Alfaré® and Alfamino®, with 2'FL and LNnT, in 2020. These will be the only products for the management of CMPA with two of the most significant HMOs.
IMPORTANT NOTICE: Mothers should be encouraged to continue breastfeeding even when their infants have cow's milk protein allergy. This usually requires qualified dietary counseling to completely exclude all sources of cow's milk protein from the mothers' diet. If a decision to use a special formula intended for infants is taken, it is important to give instructions on correct preparation methods, emphasizing that unboiled water, unsterilized bottles, or incorrect dilution can all lead to illness. Formula for special medical purposes intended for infants must be used under medical supervision.
####
Nestlé Health Science (NHSc), a wholly-owned subsidiary of Nestlé, is a globally recognized leader in the field of nutritional science. At NHSc we are committed to empowering healthier lives through nutrition for consumers, patients and their healthcare partners. We offer an extensive consumer health portfolio of industry-leading medical nutrition, consumer and VMS brands that are science-based solutions covering all facets of health from prevention, to maintenance, all the way through to treatment. NHSc is redefining the way we approach the management of health in several key areas such as pediatric health, allergy, acute care, oncology, metabolic health, healthy aging, gastrointestinal health, and inborn errors of metabolism. Headquartered in Switzerland, NHSc employs over 5'000 people around the world, who are committed to making a difference in people's lives, for a healthier today and tomorrow.
__________________________________________________________
Nowak-Wegrzyn A. et al. Confirmed Hypoallergenicity of a Novel Whey-Based Extensively Hydrolyzed Infant Formula Containing Two Human Milk Oligosaccharides. Nutrients 2019,11,1447.
Koletzko B, et al. Long-Term Health Impact of Early Nutrition: The Power of Programming. Ann Nutr Metab 2017;70:161-169.
Puccio G, et al. Effects of Infant Formula With Human Milk Oligosaccharides on Growth and Morbidity: A Randomized Multicenter Trial. J Pediatr Gastroenterol Nutr 2017;64(4):624-631