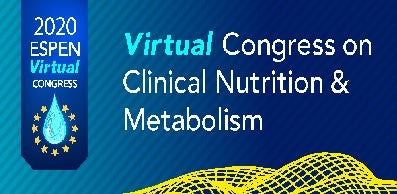 Functional and Cognitive Decline in Older Adults: The role of clinical nutrition in maintaining autonomy
NHSc Satellite Symposium at 2020 ESPEN Virtual Congress 
Losing independence can be a step towards further decline for older people.  What can be done to maintain and potentially improve physical and mental status? 
Join Nestlé Health Science's Satellite Symposium on Saturday, September 19 at 12:15-13:45 CET to hear from four healthcare leaders on the role that clinical nutrition can play in helping older patients maintain a level of autonomy.   
Professor Tommy Cederholm will open the session and will be joined by Professor Cornel Sieber on the topic of "Functional and cognitive impairments as main risk factors for loss on independence in the aging population."   
Professor Alberto Mijan will speak on "Key nutrients for maintaining and potentially improving muscle functionality in malnourished patients."   
And Professor Stephen Cunnane will present findings related to "When an oral nutritional supplement improves cognitive outcomes in mild cognitive impairment." 
You must be registered for the 2020 ESPEN Virtual Congress https://espencongress.com/ to view the symposium live on September 19.