Tokyo, Japan, 29 February 2016
– Nestlé Japan has signed an agreement with Ajinomoto Co. to acquire Ajinomoto Co.'s high protein tube feeding
1
business used to address malnutrition and to distribute Ajinomoto Co.'s institutional oral nutritional supplements range in medical and nursing care facilities)
2
.
Adding Ajinomoto Co.'s product range based on amino acid technology enables Nestlé Health Science Japan (part of Nestlé) to expand its existing portfolio of nutritional solutions
4
and to better meet the diverse needs in medical nursing care facilities and dispensing pharmacies.
In the context of this agreement, Nestlé will acquire Ajinomoto Co.'s tube feeding brands including MEDIF
®
and MEDIF
®
  PUSH CARE
®
  2.5, and will start to manufacture and commercialize them as from 25 April 2016. Furthermore, Nestlé will also obtain the exclusive distribution rights for oral nutritional supplements such as AQUASOLITA
®
  and  MEDIMEAL
®
Petit Leucine Plus
through the institutional channel
3
.
In the aging society of Japan where home medical and nursing care is promoted to offset rising medical costs, the expectations for appropriate nutritional intervention are growing.
Protein-energy Tube Feeding Range addressing malnutriton (enteral nutrition) commercialized by Nestlé Health Science Japan from 25 April 2016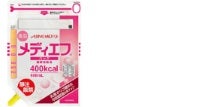 MEDIF®
A diet for protein-energy malnutrition (1.0 kcal/mL) that has long been favored by many customers. Available in two packaging formats: paper pack (200 mL, 1,000 mL) and bag (300 mL, 400 mL).
---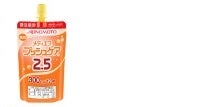 MEDIF® PUSH CARE® 2.5
A highly concentrated, semisolid-type diet for protein energy malnutrition (3.0 kcal/mL).The small-volume, flexible standing pouch enables quick and convenient nutritional intake.
---
Oral Nutritional Supplements (Oral nutritional supplements for hospitals and care facilities) distributed by Nestlé Health Science Japan from 25 April 2016
AQUASOLITA®
An oral rehydration solution that effectively and deliciously replenishes water and electrolytes. The refreshing apple flavor is made without excessive sugars and calories. Available in both jelly and powder types.
---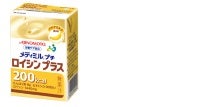 MEDIMEAL® Petit Leucine Plus
This 100mL pack supplies 200kcal. Suitable to elderly people who have little appetite. Containing protein and leucine enriched amino acid which is essential for making up the body and energy enable to move.
---
About Nestlé Health Science Japan
Location : Tennoz Yusen Bldg 20F, Higashi-Shinagawa 2-2-20, Shinagawa, Tokyo
Company Head : Company President Akihiro Nakajima
Business : Distribution of liquid meal and oral nutritional supplements
Brand : ISOCAL, RESOURCE, PEPTAMEN
Tube feeding through the nose or the stomach
Oral nutritional supplements
ISOCAL; RESOURCE; PEPTAMEN
Hospitals, clinics, care facilities, day services, dispensing pharmacies
- Nestlé Health Science press release
- Ajinomoto press release