Products to enhance, maintain and improve health across the spectrum of life.
Seems like you are in United States. Would you like to go to Boost® soothe United States website?
BOOST SOOTHE®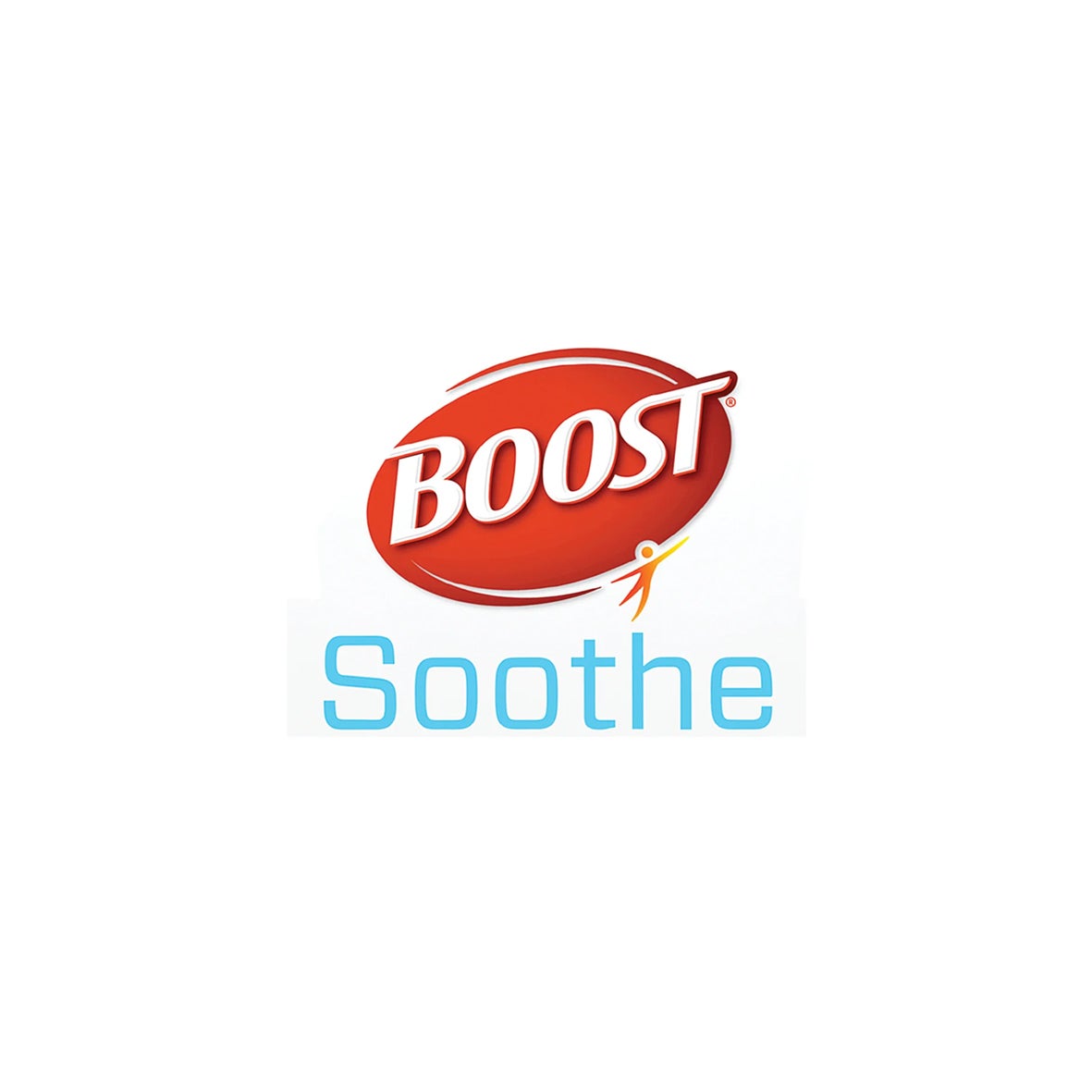 A clear nutritional drink with a refreshing, mouth cooling and soothing effect that is specifically designed for cancer patients experiencing certain side effects of their cancer treatment, such as taste changes (dysgeusia) or mouth soreness (mucositis).
Designed in collaboration with cancer patients and oncology centers.
Side effects from chemotherapy, radiation therapy and immunotherapy can impact the nutritional status of a cancer patient and patient outcomes.
Painful mouth ulcers (oral mucositis) and taste alterations (dysgeusia) are common side effects of cancer treatment. Mucositis can effect 20% to 100% of patients and can persist for 2 to 3 weeks after treatment completion, causing eating difficulties and food avoidance due to the painful ulcers and putting patients with oral mucositis at a higher risk of malnutrition.
Food aversions and loss of appetite are also common in the 50% to 100% of treated patients who have loss of taste and changes in taste, known as dysgeusia.
The right nutrition can make a difference- and help patients gain or maintain a healthy weight.
Boost Soothe /  Resource Refresh provides 300 calories and 10g of high quality whey protein preserving and is mildly flavored with a cooling soothing effect.
Formulated to avoid certain ingredients known to have a metallic taste, Boost Sothe / Resource Refresh also contains no artificial colours or sweetners.
Visit BOOST SOOTHE website(s)