Nestlé Health Science is a leader in the science of nutrition, committed to redefining the management of health.  We offer an extensive portfolio of science-based medical nutrition, active lifestyle nutrition and pharmaceutical therapies.  Headquartered in Switzerland, we have more than 11,000 employees around the world, with products available in more than 140 countries.  
We believe in empowering healthier lives through nutrition.  Our extensive research network, both within Nestlé's R&D centers as well as with external partners, provides the foundation for products that can help people to live their healthiest lives. 
Nutrition can be life-transforming for those who need extra support during short- or long-term medical challenges, and it can enhance the quality of life of those who are already healthy.  From babies and children with food allergies, to the most senior citizens who have difficulty maintaining the right levels of nutrition; from children whose medical conditions require tube-feeding, to patients who need extra nourishment while hospitalized; and from people who are seeking to maintain a healthy weight, to those who want the support of daily vitamins and supplements to fill in the gaps in their diets, our products are designed for people across the spectrum of life.  
Our innovations are based on consumer and patient insights, collaboration with a global network of healthcare professionals and partnerships with forward-thinking researchers. And our commitment to science-based products means that we provide nutritional solutions that can make a real difference in the quality of life of customers, patients and caregivers.  
Businesses
Nutritional health is a broad and fast-growing market and we see many opportunities in it for Nestlé Health Science. Over the years we have acquired businesses which have innovative ideas, promising strategies, high-quality products, and expertise and capabilities complementary to ours, all of which will help further our mission to empower healthier lives through nutrition. These business are integrated into NHSc, operating with the same values and commitments, but they retain a level of independence when it comes to their sourcing, production and customer relations – the same independence that made them so successful in the first place.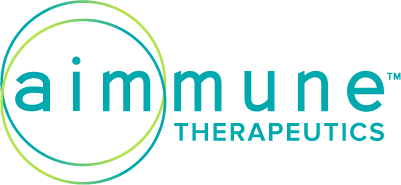 Aimmune Therapeutics is a biopharmaceutical company developing and commercializing treatments for potentially life-threatening food allergies and other food-mediated conditions, including gastrointestinal conditions. Aimmune was founded to address the need for approved treatments for food allergies, starting with peanut allergy. Building on more than a century of research on oral immunotherapy for food allergy, Aimmune uses rigorous science and a structured approach called CODIT™ (Characterized Oral Desensitization Immunotherapy) to develop first-in-class complex biologic immunotherapies that combine the rigor of an FDA-regulated medication with well-characterized allergen profiles. In 2020, Aimmune became the first company to have a treatment for peanut allergy that is both FDA and EU-approved. Aimmune's development pipeline also includes investigational candidates for other prevalent food allergies, including multi-tree nut. For more information, visit www.aimmune.com.

Atrium Innovations is a recognized innovative leader in the development, manufacturing, and commercialization of science-based nutritional and supplement health products. The company's mission is to be a global leader in vitamins, minerals and supplements, offering trusted, free from, science-based nutritional solutions for consumers, patients, doctors, nurses, and other partners in healthcare. Atrium Innovations Professional brands include Garden of Life®, Pure Encapsulations®, Douglas Laboratories®, Genestra BrandsTM, KLEAN Athlete®, LivingMatrixTM, Orthica®, PharmaxTM, TrophicTM, Minami Nutrition®, AOV®, and Wobenzym®.

The Bountiful Company is a pure play branded leader in global nutrition, living at the intersection of science and nature. As a manufacturer, marketer and seller of vitamins, minerals, herbal and other specialty supplements, we are focused on enhancing the health and wellness of people's lives. www.bountifulcompany.com

Persona uses its direct-to-consumer sales model to take the guesswork and confusion out of vitamins and supplements by creating a truly personalized vitamin program. Through its free online assessment, Persona asks about a person's lifestyle, fitness levels, dietary preferences and prescription medication use ( to determine any drug-nutrient interactions) to deliver high-quality and science-backed nutritional supplements in customized daily packs directly to a customer's doorstep every month. www.mypersona.com.

Vitaflo provides uniquely formulated products that address various inherited metabolic disorders that become apparent shortly after birth. Metabolic disorders result from a lack of necessary enzymes to break down the fat, carbohydrates or protein in foods, resulting in serious medical problems and often requiring a specialized diet and nutritional solutions for life.
Creating Shared Value
Creating Shared Value (CSV) is a fundamental part of the Nestlé way of doing business. CSV focuses on creating value for society and all stakeholders in our business, through sourcing, manufacturing and distribution.
Sustainability is built into everything we do and as part of the Nestlé Group, we are committed to zero greenhouse gas emissions by 2050.
Link: http://www.nestle.com/csv
Nestlé Network
We partner with the vast Nestlé R&D network located in 23 centers around the world, and with The Nestlé Nutrition Institute which shares leading science-based information and education with health professionals, scientists and nutrition communities and stakeholders, in an interactive way.