TO ENSURE WE ARE DELIVERING YOU THE APPROPRIATE CONTENT, PLEASE CONFIRM:
Supplementing nutrition
Nutrition is essential to keep your child's growth & development on track.
In the first 10 years of life, children grow rapidly and learn new things every day. You blink your eyes, and they have gone from crawling to walking, to running, to riding their bike down the street. In the face of all this growth, they need all the support they can get.
Sometimes, it might seem like your child is going off track, and there might be many reasons. One of the main causes involves nutrition. Not getting the proper nutrients can contribute to many growth or developmental issues. Nutren® Junior can help you make sure your child is on track to reach their full potential.
Are you worried your child is not growing well?
Does your child have any of the following signs of needing some nutritional support:
If you have answered yes to any of these signs, we invite you to speak with your healthcare professional and continue reading to find out how Nutren® Junior could help.
How can Nutren® Junior help my child stay on track?
Optimised balance
of high quality proteins,
lipids and carbohydrates
for ENERGY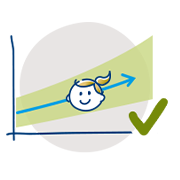 On top of this energy,
a unique mix of micro-,
macro- and immunonutrients
to meet the needs of children for:
Healthy growth
Immune support
Brain function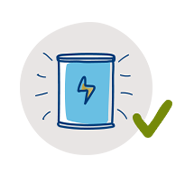 Convenient
ready-to-drink formula
or powder
Lactose and gluten free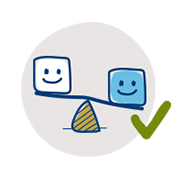 ---
Where can I find Nutren® Junior?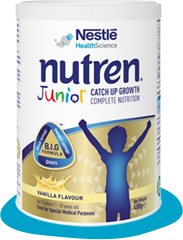 Nutren® Junior
Nutren Junior contains an optimal whey-to-casein protein ratio, pre & probiotics and DHA.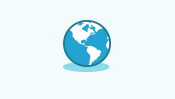 AVAILABILITY?
ALL VALUES CITED ON OR THROUGH THIS SITE RELATED TO THE RECIPE (E.G. NUTRITIONAL VALUES, INGREDIENT LIST, INGREDIENT COMPOSITION, OSMOLALITY…) ARE FOR REFERENCE ONLY AND ARE NOT INTENDED AS A SUBSTITUTE FOR HEALTHCARE PROFESSIONAL ADVICE