Advancing the Therapeutic Role of Nutrition
A series of videos captures insights into how the therapeutic role of nutrition is advancing today, for tomorrow and together through the collaboration between healthcare professionals, patients, breakthrough biotech leaders and Nestlé Health Science.
The quest for innovation is strong across fields as diverse as gastrointestinal sensitivities, oncology, infant food allergy to new technology platforms such as the microbiome and amino acids; it is an innovation frontier expanding the boundaries of nutrition, health and wellness.
Disclaimer and Advisory note to viewers: These series of films provide insights into the advancing role of nutrition in health management and science and are not intended to promote any particular product. They are not a recommendation for use, nor are they designed to instruct on their use or application. All specialized nutrition should only be considered upon the recommendation or prescription of relevant healthcare professionals and be taken under their supervision.
Below is a list of the videos in the above carousel. This allows you to go straight the videos that are of most interest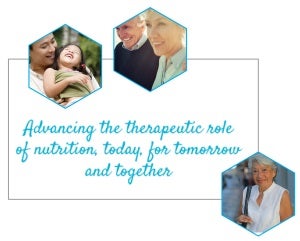 Advancing the Therapeutic Role of Nutrition
Capture insights into how the therapeutic role of nutrition is advancing today, for tomorrow and together through the collaboration between healthcare professionals, patients, breakthrough biotech leaders and Nestlé Health Science.


The quest for innovation is strong across fields as diverse as gastrointestinal sensitivities, oncology, infant food allergy to new technology platforms such as the microbiome and amino acids; it is an innovation frontier expanding the boundaries of nutrition, health and wellness.

Duration: 3.16 mins