Pureed Fish
(2 servings)
---
Serving size: about 1/4 cup
Calories: 80 kcal
Total fat: 3 g
Saturated fat: 0 g
Cholesterol: 30 mg
Sodium: 120 mg
Carbohydrates: 1 g
Dietary fiber: 0 g
Sugars: 0 g
Protein: 13 g
---
4 oz. fish cooked
1 ½ Tbsp. water of broth
2 tsp. butter or margarine
2 scoops Resource® ThickenUp® Clear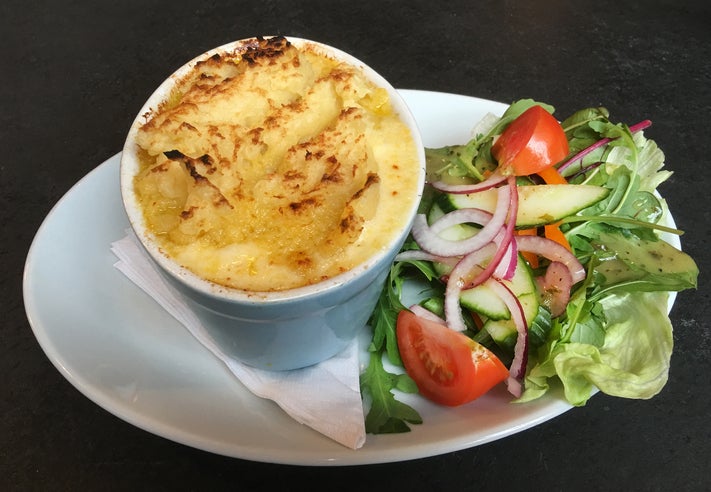 Instruction
Place cooked fish, liquid and butter or margarine into a blender or food processor and puree until smooth.
Add Resource®ThickenUp® Clear and mix briefly to combine ingredients. If needed, scrape down the sides of the container to make sure everything is blended in.
Place pureed fish into a small pan or microwave safe dish coated with nonstick cooking spray.
Cover and reheat to serving temperature.
Use ¼ cup pureed fish per serving.
Leftovers may be covered and refrigerated for up to 24 hours or frozen for up to 1 week.