Macaroni and Cheese
(2 servings)
---
Serving size: about 1 cup
Calories: 360 kcal
Total fat: 17 g
Saturated fat: 7 g
Cholesterol: 25 mg
Sodium: 940 mg
Carbohydrates: 36 g
Dietary fiber: 2 g
Sugars: 3 g
Protein: 16 g
---
2 cups prepared macaroni and cheese
2 Tbsp of (2%) milk
2 scoops Resource® ThickenUp® Clear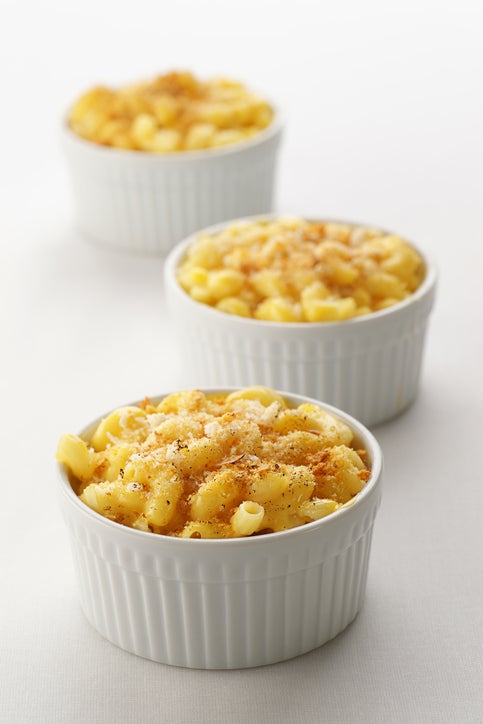 Instruction
Place macaroni and cheese and milk into blender or food processor and puree until smooth.
Add Resource®ThickenUp® Clear and mix briefly to combine ingredients. If needed, scrape down the sides of the container to make sure everything is blended in.
Place pureed macaroni and cheese into a small pan or microwave safe dish coated with nonstick cooking spray.
Cover tightly with plastic wrap or aluminum foil and reheat to serving temperature.
Leftovers may be covered and refrigerated for up to 24 hours or frozen for up to 1 week.