The term Mild Cognitive Impairment (MCI) can be explained as a decline in brain function. It can also be thought of as an early stage of a dementia such as Alzheimer's disease
A person with dementia will experience more serious cognitive performance symptoms than Mild Cognitive Impairment (MCI). Noticeable cognitive changes in people may affect their memory, language, thinking, behaviour, and problem-solving and multitasking abilities. In MCI, these symptoms do not significantly impact daily living. In contrast, dementia patients will show more severe forms of these symptoms and everyday activities will become more of a challenge.

Talk to a doctor if you or someone close to you is experiencing any of these symptoms: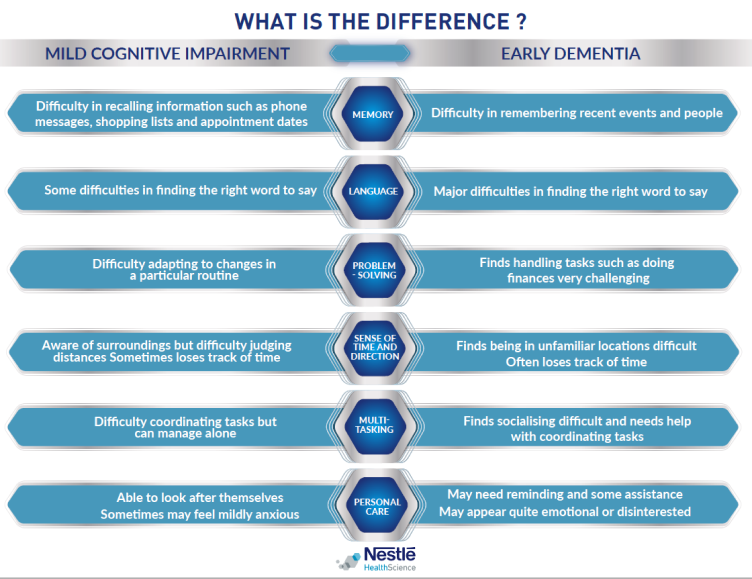 Read more about whether Mild Cognitive Impairment is reversible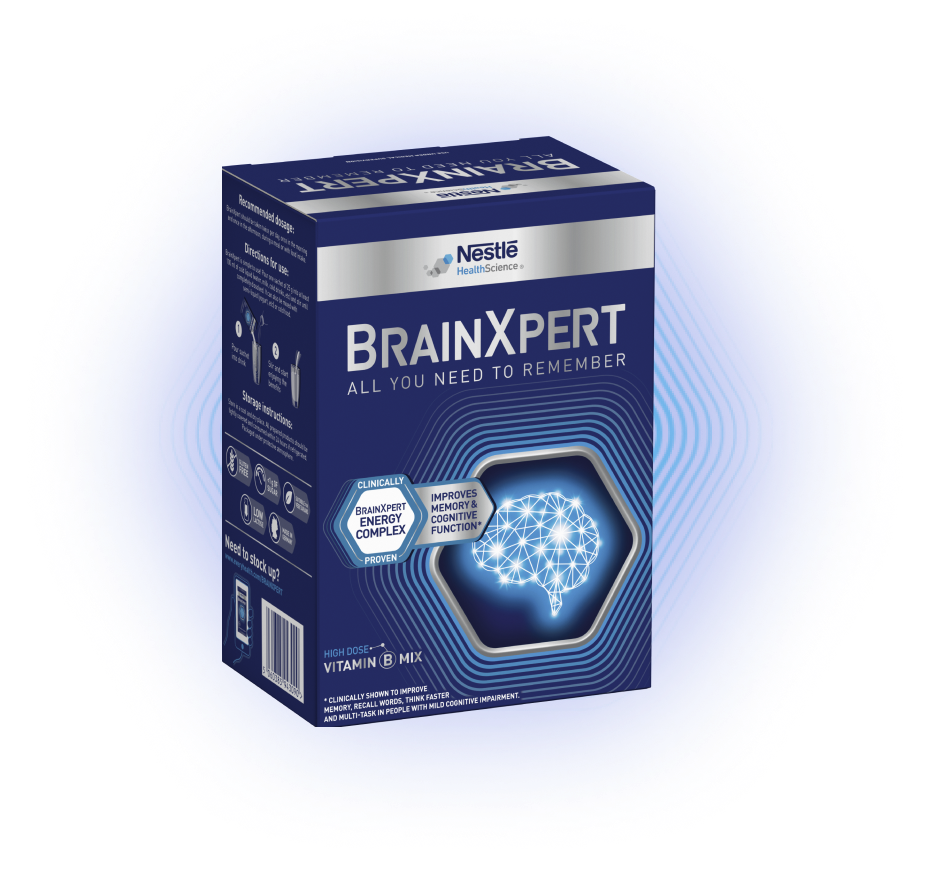 *Use under medical supervision
References
1. Alzheimer's Society. Factsheet 470LP. 2015.
2. Volkert D, et al. Clinical Nutrition 2019;38:10–47