Helping little ones with dysphagia and reflux drink safely from 6 months onwards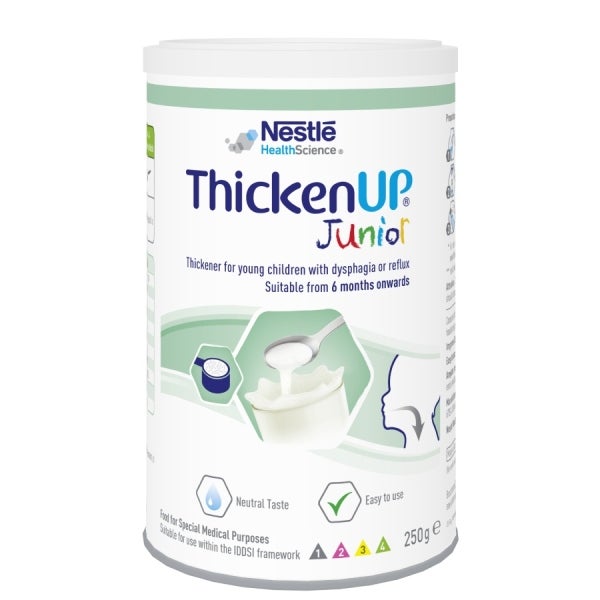 ThickenUp® Junior is an easy-to-use thickener specifically designed to help children with dysphagia or reflux drink and swallow safely.
ThickenUp® Junior helps your child continue to enjoy feeding by preserving the original taste of liquids.
IMPORTANT NOTICE: Always consult your healthcare professional before using any thickener for your child. ThickenUp® Junior is a food for special medical purposes, to be used under medical supervision. It is not suitable for those with a history or risk of necrotizing enterocolitis.
---