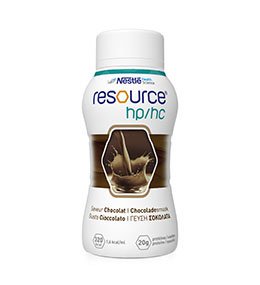 Resource HP/HC is a high-protein, high energy supplement specifically formulated for those with an elevated need for protein and calories. It provides 20g of protein and 320kcal per 200ml serving.

It is recommended for patients who are malnourished, patients with fluid restrictions or increased protein and energy needs of acute and chronic conditions such as pressure ulcers, major burn, trauma, post-surgery, etc.

It is a nutritionally complete Food for Special Medical Purposes for use under medical supervision.
---