TO ENSURE WE ARE DELIVERING YOU THE APPROPRIATE CONTENT, PLEASE CONFIRM:
NOURISHING CHILDREN TO GROW WELL TO BE GREAT IN LIFE
Nutren® Junior is the oral nutritional supplement to help children get back and stay on track to reach full potential.
Meeting the nutritional needs of children for: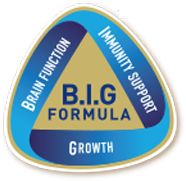 • catch-up and healthy growth
• immune support
• brain function
Find out what makes Nutren® Junior different
Getting back on track: when children may benefit from Nutren® Junior
Where can I find Nutren® Junior?
Scientifically designed, nutritionally complete solution*
Nutren® Junior: meets the nutritional needs of children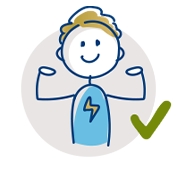 12% protein
36% lipid
52% carbohydrate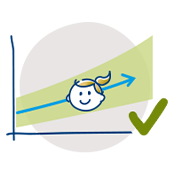 Micro-, macro- and
immunonutrients for healthy growth, immune support and brain
function1-5,17-21
And is convenient and well tolerated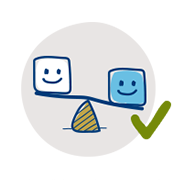 Flexible caloric density,
providing 1kcal/mL or
1.5 kcal/mL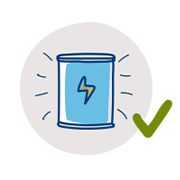 Isotonic at standard
dilution
Iso-osmolar for excellent
tolerance (330 for 1 kcal/mL; 520 for 1.5 kcal/mL)
Lactose and gluten free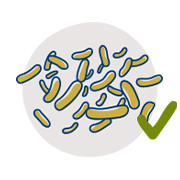 Prebiotics for digestive
health & gut balance
Nutren® Junior for children at risk -
Certain eating behaviours may jeopardise a child's health
The way a child grows and develops over time has an impact on short and long term health. When a child grows too slowly, nutritional deficiencies can be a cause. Beyond mere picky eating that still falls within the boundaries of normal eating behaviours, children with risky eating behaviours may not be getting the nutrients they need for growth and development. This has an impact on their overall health.24
Nutren® Junior can be used for these children with risky eating behaviours to ensure they receive the quality nutrients and energy needed for growth & development.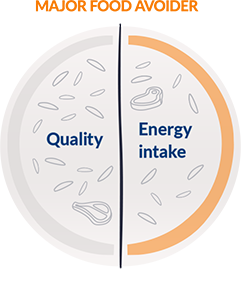 Frequent avoidance
of one or more
major food groups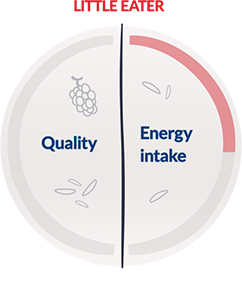 Poor overall dietary
quality and low
energy consumption
---
Where can I find Nutren® Junior?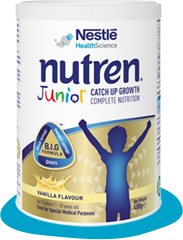 Nutren® Junior
Nutren® Junior contains a balanced amount of whey and casein
proteins, a blend of pre- and probiotics, and high value lipids,
including DHA.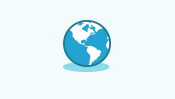 AVAILABILITY?
1. Uauy R and Dangour AD. Ann Nutr Metab. 2009;55(1-3):76-96.
2. Innis SM. J Nutr. 2007;137(4):855-859.
3. Carlson SE and Colombo J. Adv Pediatr. 2016;63(1):453-471.
4. Koletzko B, et al. Acta Paediatr. 2001;90(4):460-464.
5. Lepping RJ, et al. Dev Psychobiol. 2019;61(1):5-16.
6. Brunser O, et al. Pediatric Research. 2006;59(3):451-456.
7. Zheng S, et al. Nutr Res. 2006;26(4):154-162.
8. Simakachorn N, et al. JPGN. 2011;53(2):174-181.
9. Sarker SA. et al. Pediatrics. 2005;116(2):e221-228.
10. Solomons NW, et al. World Congress of Pediatric Gastroenterology, Hepatology and Nutrition. August 5-9, 2000. Boston, Massachusetts.
11. Brunser O, et al. Asia Pac J Clin Nutr. 2006;15(3):368-376.
12. Gibson GR, et al. Gastroenterology. 1995;108(4):975-982.
13. Saavedra J, et al. J Pedriatr Gastroenterol Nutr. 1999;29(4):Abstract 95.
14. Saavedra JM, et al. Br J Nutr. 2002;87(Suppl 2):S241-246.
15. Waligora-Dupriet AJ, et al. Int J Food Microbiol. 2007;113(1):108-113.
16. Cherbut C, et al. Microb Ecol Health Dis. 2003;15:43-50.
17. Bresson JL, et al. EFSA Journal. 2015;13(11):4298.
18. Agostoni C, et al. EFSA Journal. 2014;12(5):3653.
19. Agostoni C, et al. EFSA Journal. 2010;8(10):1816.
20. Bresson JL, et al. EFSA Journal. 2009;7(10):1220.
21. Tsutsumi R and Tsutsumi MY. Austin J Nutri Food Sci. 2014;1(1):1002.
22. Meyer R, et al. BMC Gastroenterol. 2015;15:137.
23. Gottschlich MM. Nutr Clin Pract. 1992;7(4):152-165.
24. Taylor CM, et al. Eur J Clin Nutr. 2019;73(6):869-878.
Nutren® Junior is scientifically designed to help a child get back and stay on track to reach full potential
ALL VALUES CITED ON OR THROUGH THIS SITE RELATED TO THE RECIPE (E.G. NUTRITIONAL VALUES, INGREDIENT LIST, INGREDIENT COMPOSITION, OSMOLALITY…) ARE FOR REFERENCE ONLY AND ARE NOT INTENDED AS A SUBSTITUTE FOR HEALTHCARE PROFESSIONAL ADVICE