Real food and Tube feeding
Feeding your child via a tube can come with a lot of emotions and complications. You may still be looking for ways to include real food ingredients into your child's diet to maintain a sense of normality. You also think about how to make sure your child is getting the adequate nutrients that will cover all his or her needs. With all these considerations, including real food ingredients in your child's feed can be challenging, time consuming, and at times, you face issues of tube blockage or potential infection. At Nestlé Health Science, we provide you with safe and convenient solutions to help you give your child the best nutrition possible based on ingredients from real food.
Before changing your child's tube feeding formula, please consult with your healthcare professional for guidance and tailored recommendations.
At Nestlé Health Science, we strive to provide all children with adapted nutritional solutions depending on their needs and condition.
What is Isosource® Junior Mix?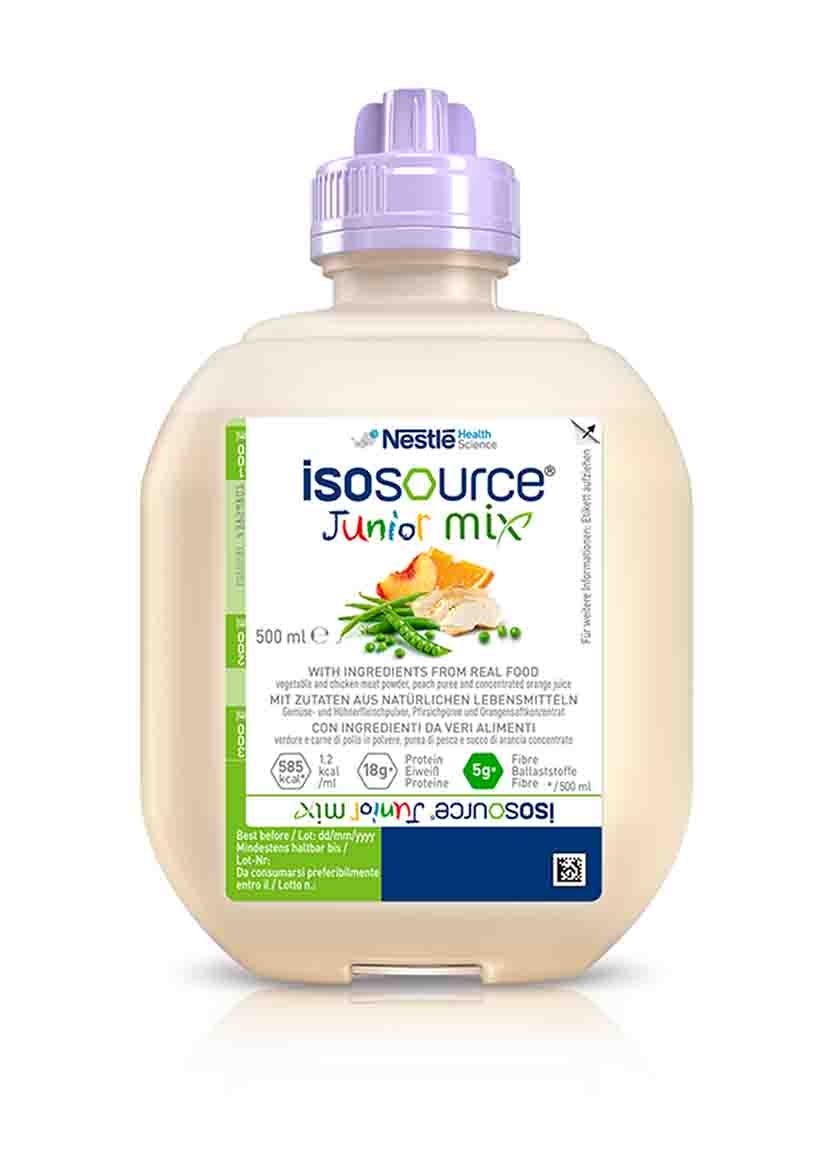 Isosource® Junior Mix is a nutritionally complete formula for children in need of tube feeding "tubies". Isosource® Junior Mix contains ingredients from real foods, such as peas, green beans, peaches, carrots and chicken.
Isosource® Junior Mix:
Is adapted to the nutritional needs of children
Provides fibre to help support normal tummy function
Minimises tube occlusion risk while feeding
Meets food safety requirements
Is delivered in a smart enteral feeding packaging: SmartFlex™, designed in part to preserve vitamin and protein integrity
Read more about the different nutritional solutions available for tube feeding and/or feeding difficulties.
HOW MUCH REAL FOOD DOES ISOSOURCE® JUNIOR MIX PROVIDE?
Isosource® Junior Mix provides: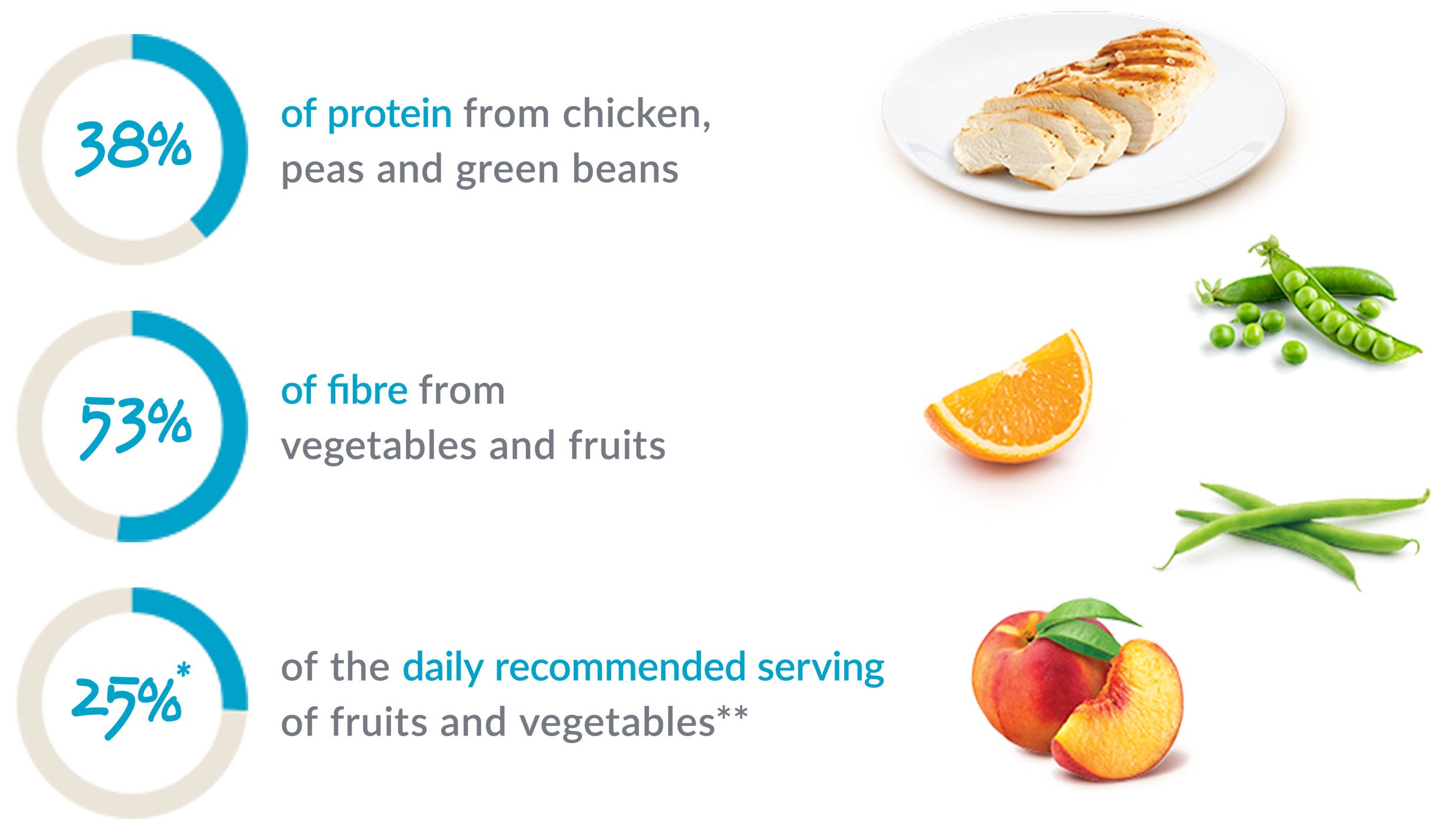 *Per 1500 ml feed
**Based on WHO / FAO and EFSA nutrition intake goals > 400 g/day
---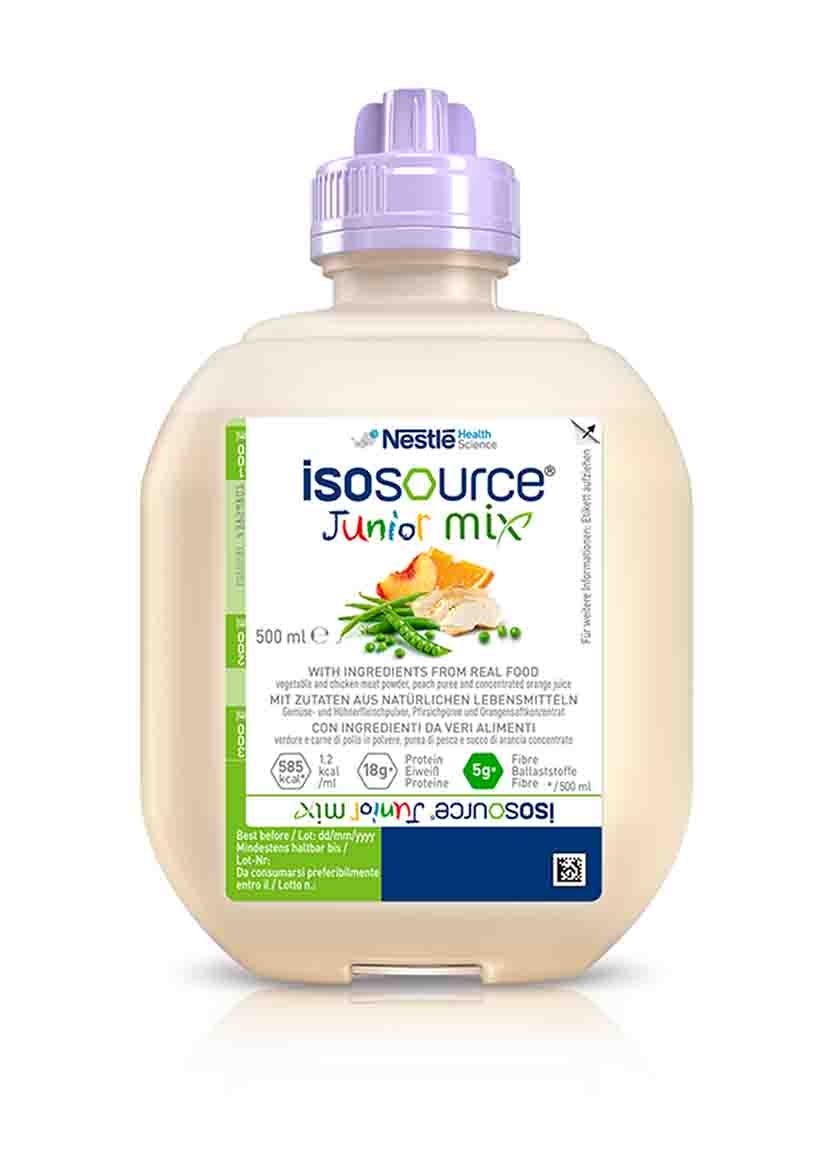 Protein Sources: Milk protein, rehydrated chicken meat, rehydrated vegetables (peas and green beans)
Oil Blend Sources: Rapeseed oil, high oleic sunflower oil, sunflower oil, medium chain triglycerides, fish oil
Carbohydrate Sources: Maltodextrin, peach puree, orange juice from concentrate, rehydrated vegetables (peas and green beans)
Fibre Sources: Pea fibre, fructo-oligosaccharides, acacia gum, inulin, and ingredients from fruits and vegetables
Who can take Isosource® Junior Mix?
Isosource® Junior Mix can be taken by children aged 1 to 10 years old.* It can be the sole source of nutrition for a child requiring tube feeding or can be used as part of homemade blenderised tube feeding, following the recommended recipes and preparation given to you by your healthcare professional.
*Based on volume intake of 1 L for children 1-4 and 1.5 L for children aged 4 and onwards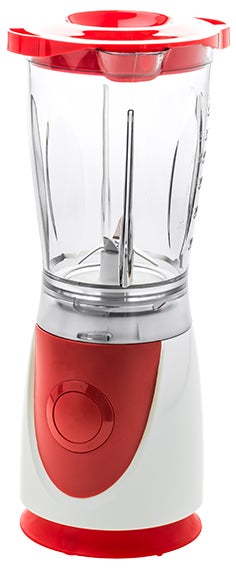 In addition, your healthcare professional can provide you with an Isosource® Junior Mix guide to help you prepare safe homemade blenderised feeds. Contact your healthcare professional to ask for copies or download a free copy.
What is the nutritional information of Isosource® Junior Mix?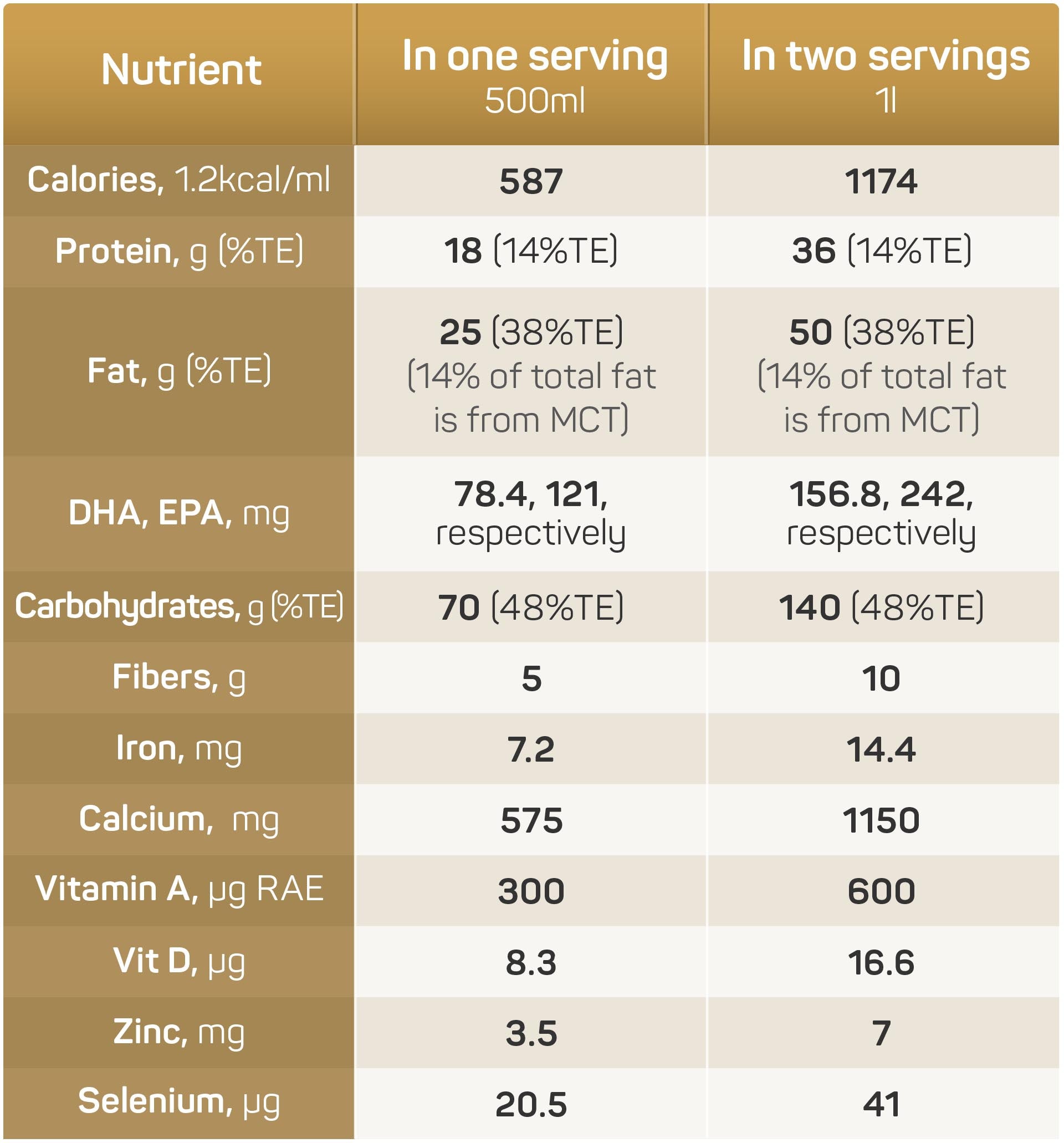 Ingredients from real food:
Rehydrated chicken meat (6.9%), rehydrated vegetables (4.3%) (peas 3.8%, green beans 0.54%), peach puree (1.4%), orange juice from concentrate (1.2%)
Made with Halal ingredients
How should I prepare and store Isosource® Junior Mix?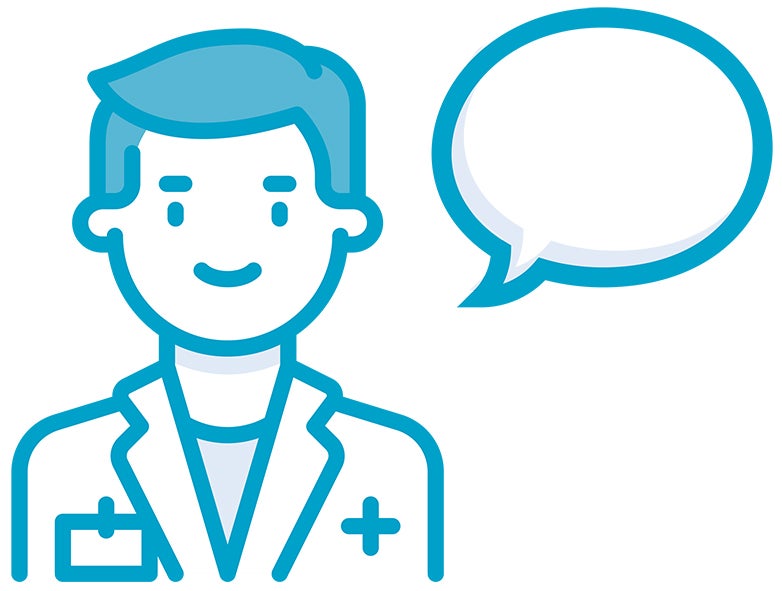 Dosage: the daily dosage should be adapted based on the medical recommendations given to you by your healthcare professional. The feed should be administered at normal room temperature.
The SmartFlex™ packaging can be stored in a cool and dry place until expiration date labelled on the package. Once open, the formula needs to be stored in the refrigerator and consumed within 24 hours.
Where can I find iSOSOURCE® JUNIOR MIX?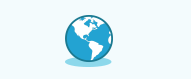 AVAILABILITY
Find out where this product is available and discover your local
Nestlé Health Science website