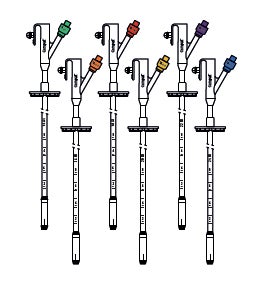 The Compat® Replacement Balloon Gastrostomy Feeding Tubes are intended for use in patients who require intermittent or continuous enteral administration of nutrition, fluids or medication via a well established and well healed stoma tract. The tubes may also be used for gastric decompression.
---
THE COMPAT® RANGE OF MEDICAL DEVICES.
The Compat® range of medical devices includes enteral feeding pumps and gravity administration sets, enteral access feeding tubes and a variety of accessories for both adult and pediatric patient populations.