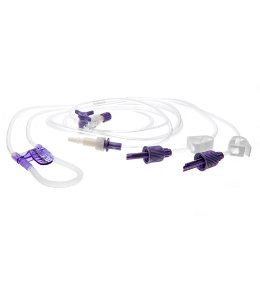 The Compat Ella® Pump Dual Spike Set is intended for the simultaneous administration of enteral nutrition and/or hydration via two separately spiked containers and is suitable for use with the Compat Ella® feeding pump.
---
---
THE COMPAT ELLA® RANGE OF MEDICAL DEVICES.
An innovative new portable enteral feeding pump designed to be as user friendly as possible, administration sets and accessories.