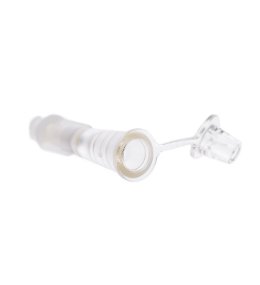 The Compat® Adapter - ENFit™ Tube > EU Step Set is intended for connecting ENFit™ feeding tubes to administration sets with legacy funnel connectors. DEHP-free.
---
THE COMPAT® ADAPTER RANGE OF MEDICAL DEVICES.
A convenient range of adapters for enteral tube feeding designed to meet a large variety of needs.
ENFit™ SET > ENLock TUBE